#adrawingaday #artelements Vincent Van Gogh... what more needs to be said! A truly amazing and for his time, a revolutinary artist. Very few artists have had such a profound effect on generations of people and I say people in stead of art lovers as Vincent is an artist that appeals to all of us. I adore his work and I often find myself travelling interstate to see his exhibitions. There is an energy and a presence you can feel when you look at his work in real life. I've had profound experiences standing in front of a Vincent painting... that is a story for another day. His sunflowers are so joyful... these paintings are a good opportunity to see Vincent's brushstrokes. They are deliverate and each one is unique. Thousands of bold brush storkes come together to tell us a story of colour + life + beauty  ♥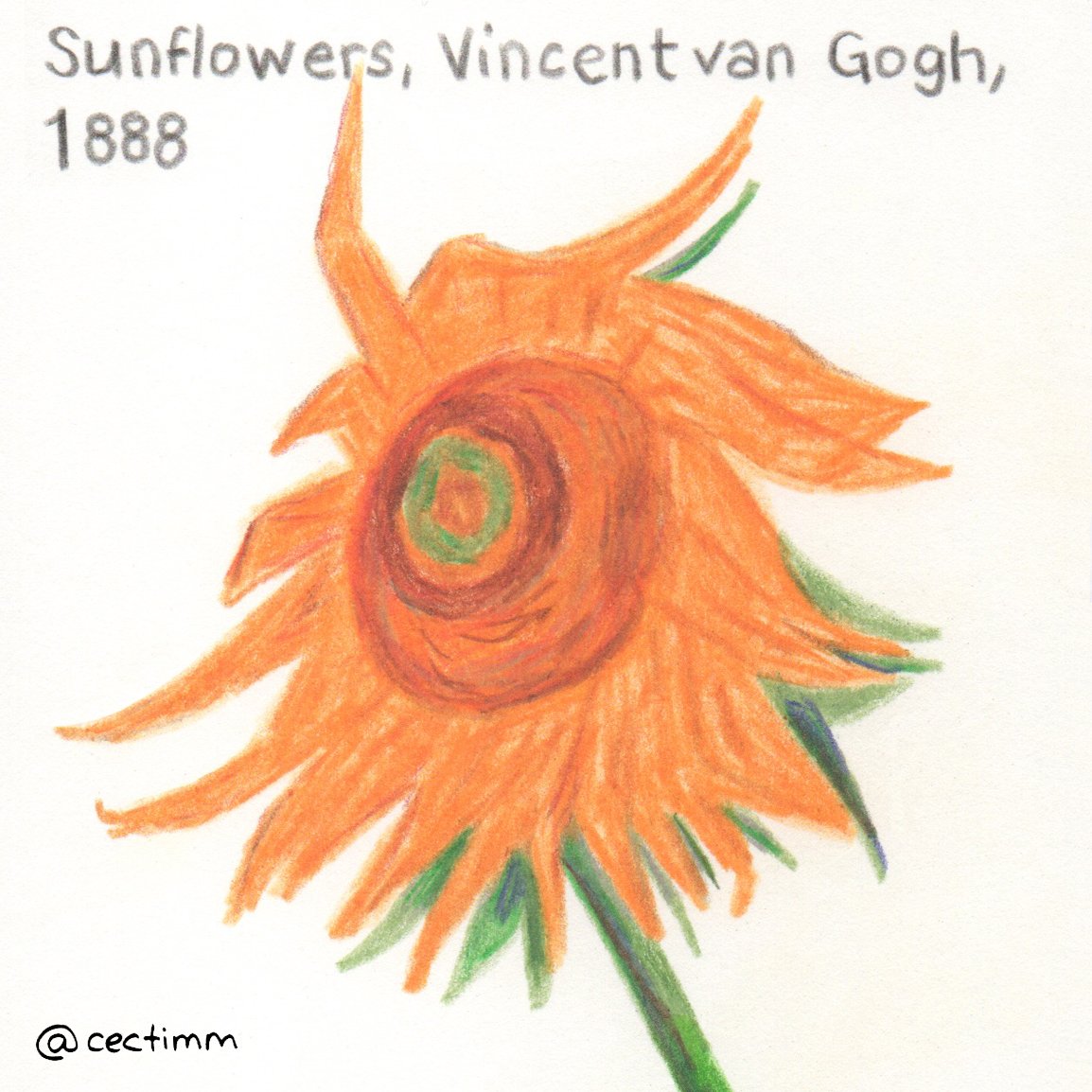 If you would like to purchase a drawing or commission a portrait,
please get in touch.