#adrawingaday #AlbumArt I love this album cover... Los Mono is a Chilean super-group, a collaboration between some of the top musicians and produces from the country. With heavy hip-hop influences and a great alternative sound, they have crossed over into the mainstream. Everything about them is just left of centre with their amazing film clips, unique sound, quirky artwork, fascination with robots and trademark positivity. Their music is super upbeat and even if you don't understand Spanish, their sound is superinfections ♥ Their album Somos los que Estamos came out in 2007 and has one of my favourite tracks on it, 
Promesas
... I have repeat-offended this track on many an occasion. The film clip is strangely hypnotic with a dude in an orange jumpsuit dancing down an impossibly long hallway with a poorly dubbed robot head hiding his identity. I dare you to watch and not get hooked.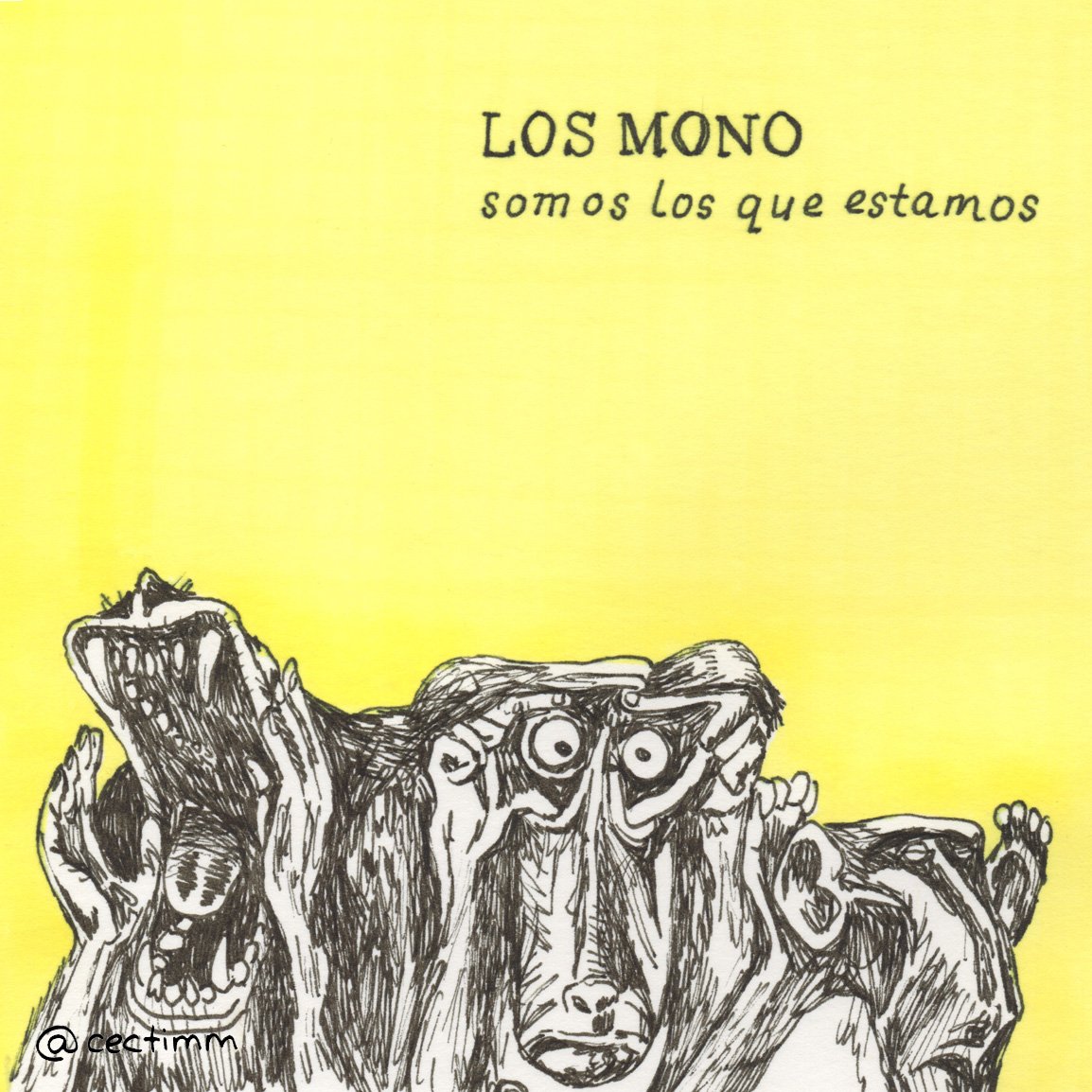 If you would like to purchase a drawing or commission a portrait, please get in touch.