#adrawingaday #artelements Georgia Totto O'Keeffe is the mother of American Modernism. She is known for her stunning, almost sexual paintings of flowers, uber-modern New York cityscapes and bare minimalist New Mexico Landscapes. Experimenting with abstracts, Georgia did a series of watercolour paintings called Light Coming on the Plains. She was trying to let go of detail and focus purely on developing a modernist landscape style of painting. It was years ahead of its time. I chose to reference painting I in this series of three... I love how simply she has broken down the sky and the horizon... maybe one day when I grow up I'll be able to create such eloquent and elegant work ♥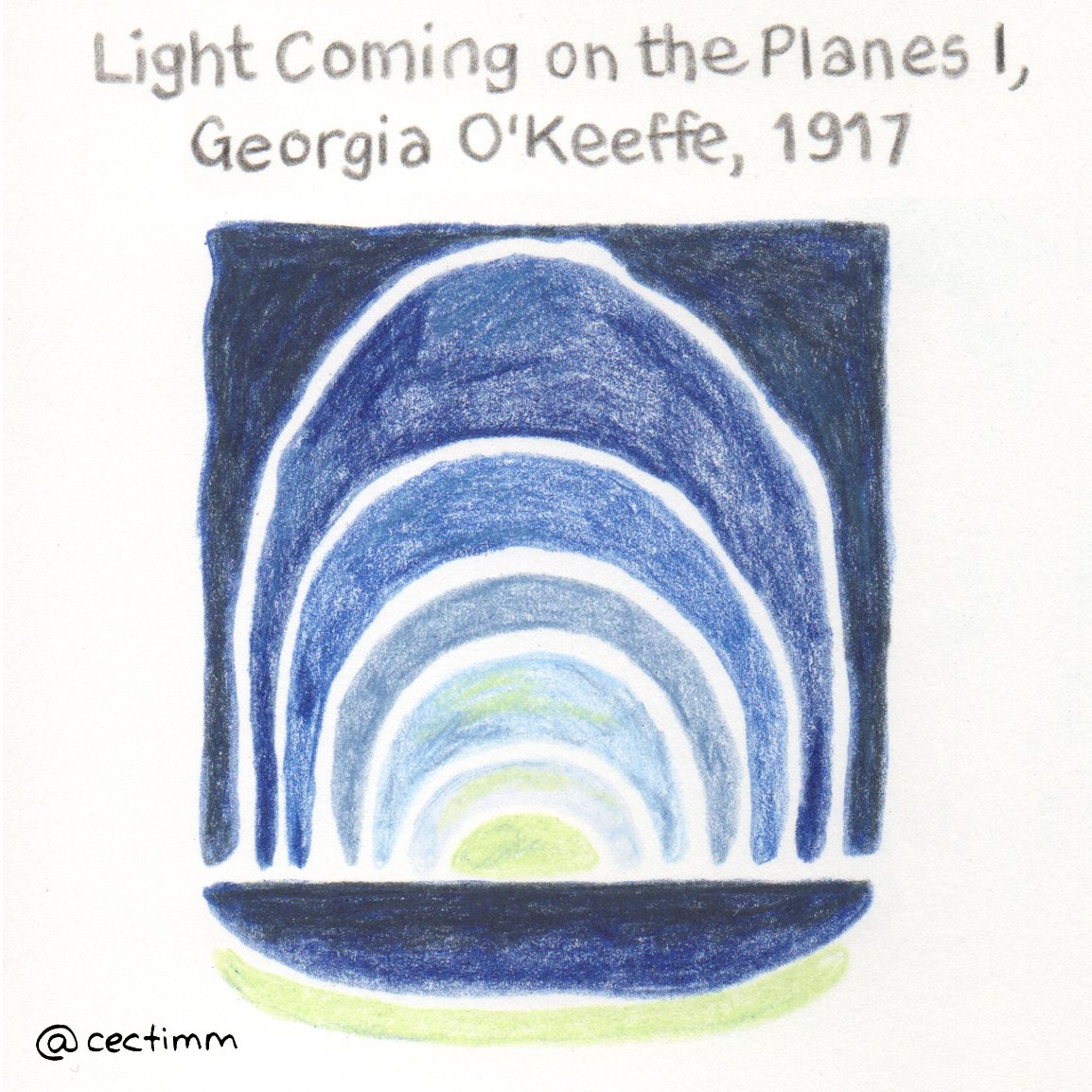 If you would like to purchase a drawing or commission a portrait,
please get in touch.