Liz Climo
is an illustrator and artist who in her spare time creates beautiful and delightful animal cartoons. You see Liz works on
The Simpsons
. I love
The Simpsons
so that alone is worthy of a lot of respect. But then she has carved out a massive fan base online publishing these gorgeous animal comics. They are so simple and so funny. She has published a picture book called
The Little World of Liz Climo (hardback available on Book Depository with free shipping)
 and she is releasing a new picture book in 2015 called Rory the Dinosaur: Me and My Dad. The Books are well worth the purchase as only a sample of the drawings are shared online so you're still getting a lot of great new material (plus you're supporting a living artist).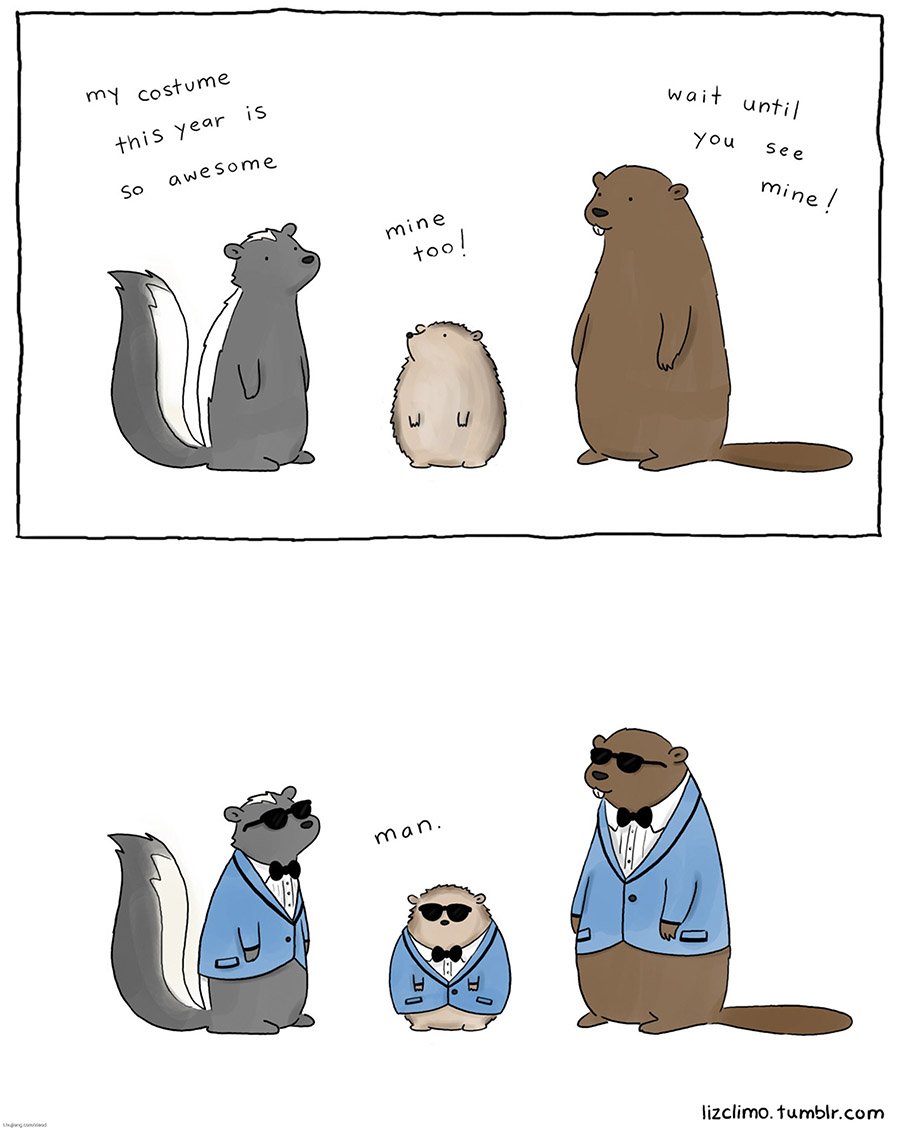 These are just too cool for school.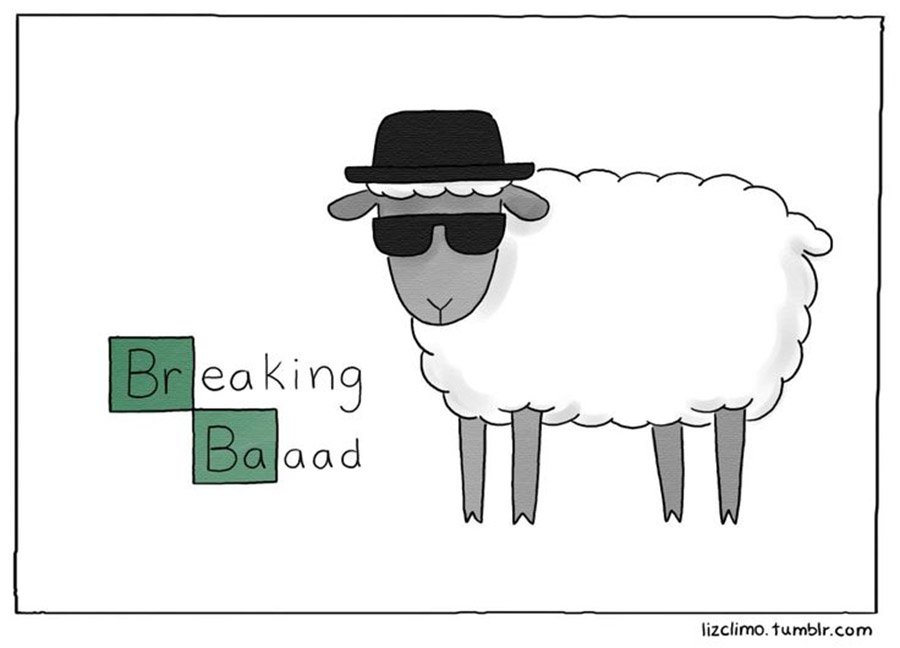 Who doesn't love a good Breaking Bad parody!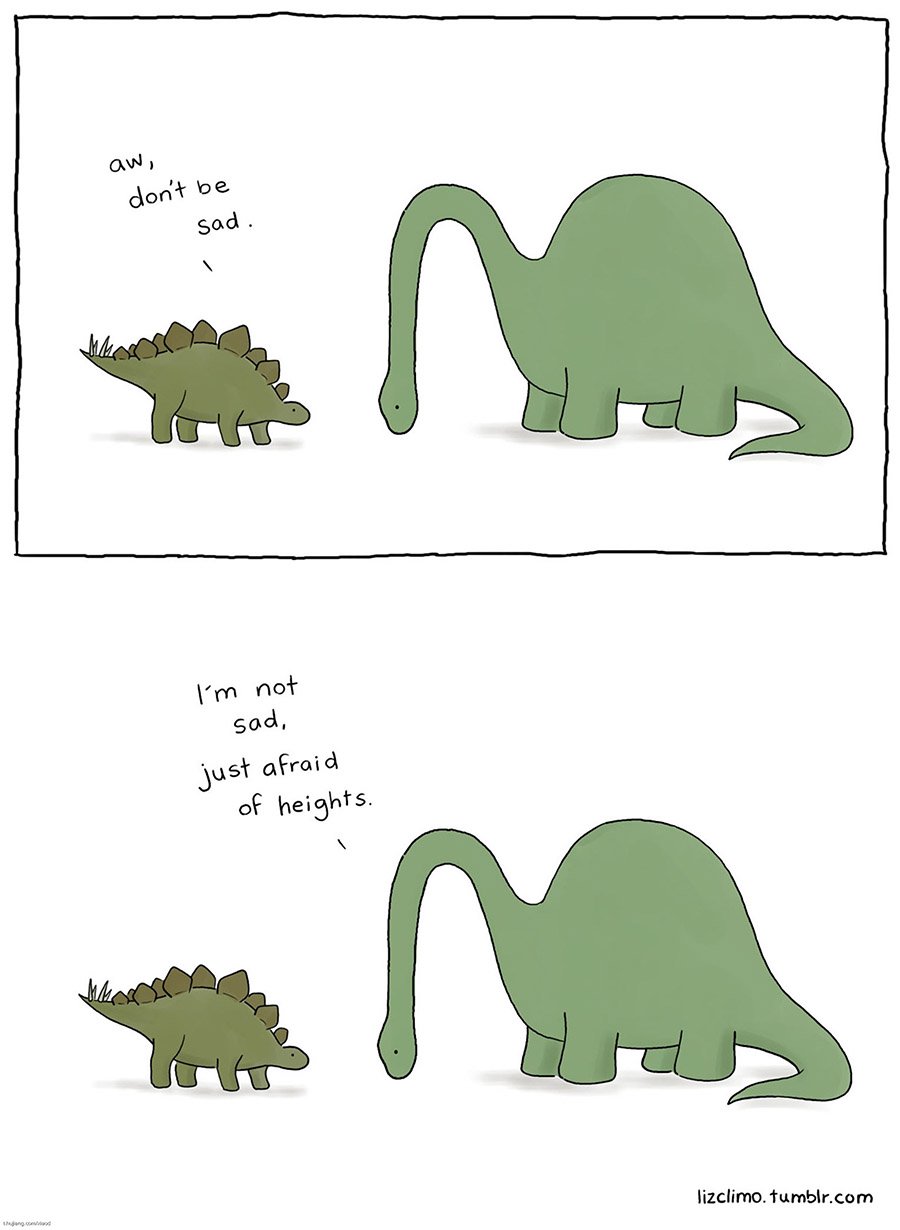 I sometimes wonder if I'm afraid of heights being so tall... I do relate :P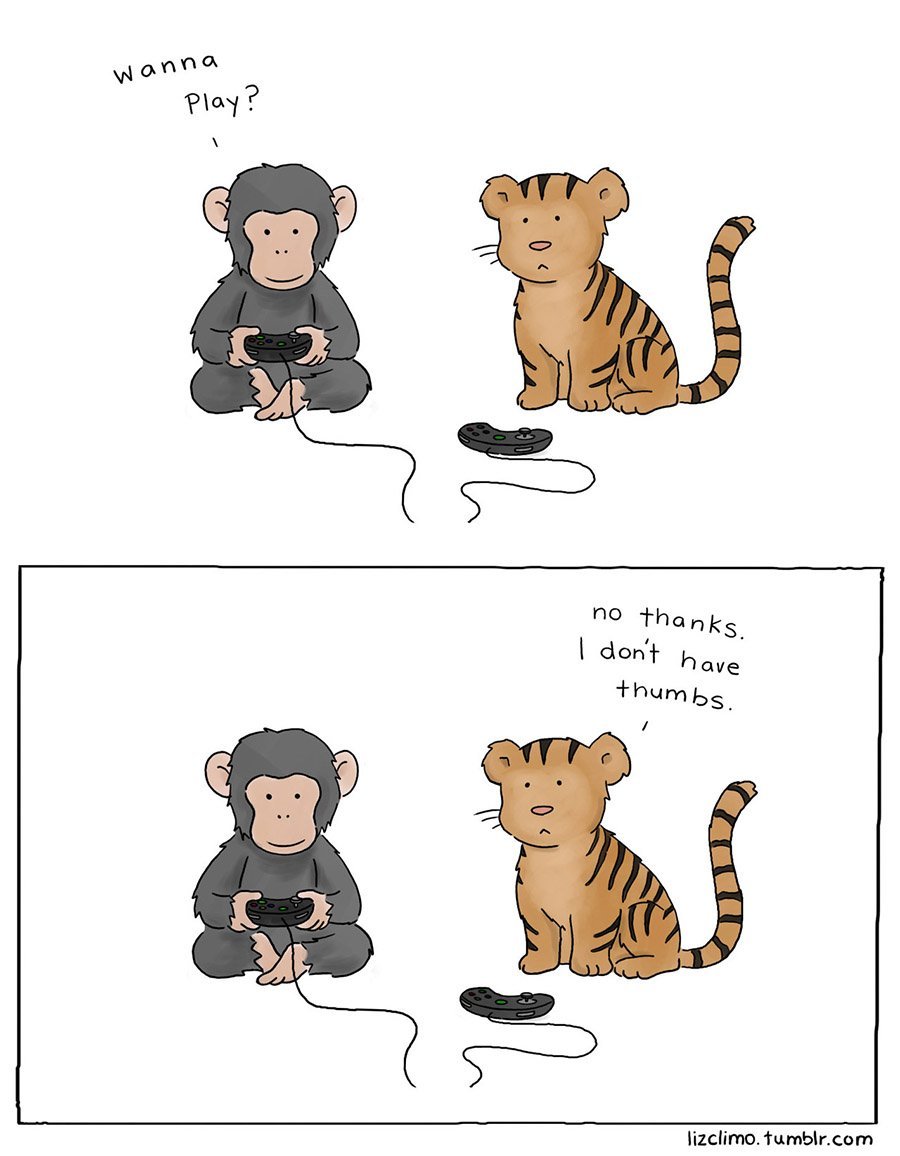 I think all non-gamers can relate to this.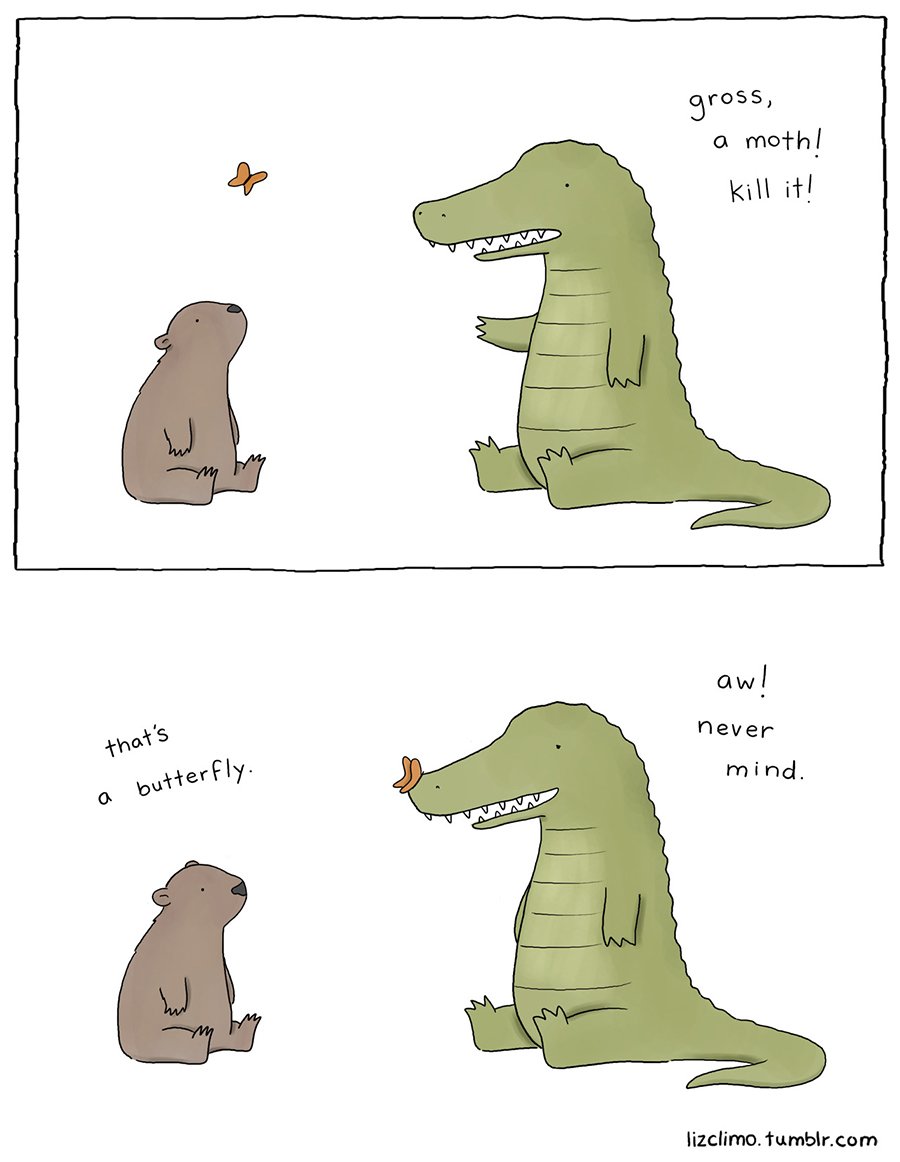 The story lines are so simple and sweet.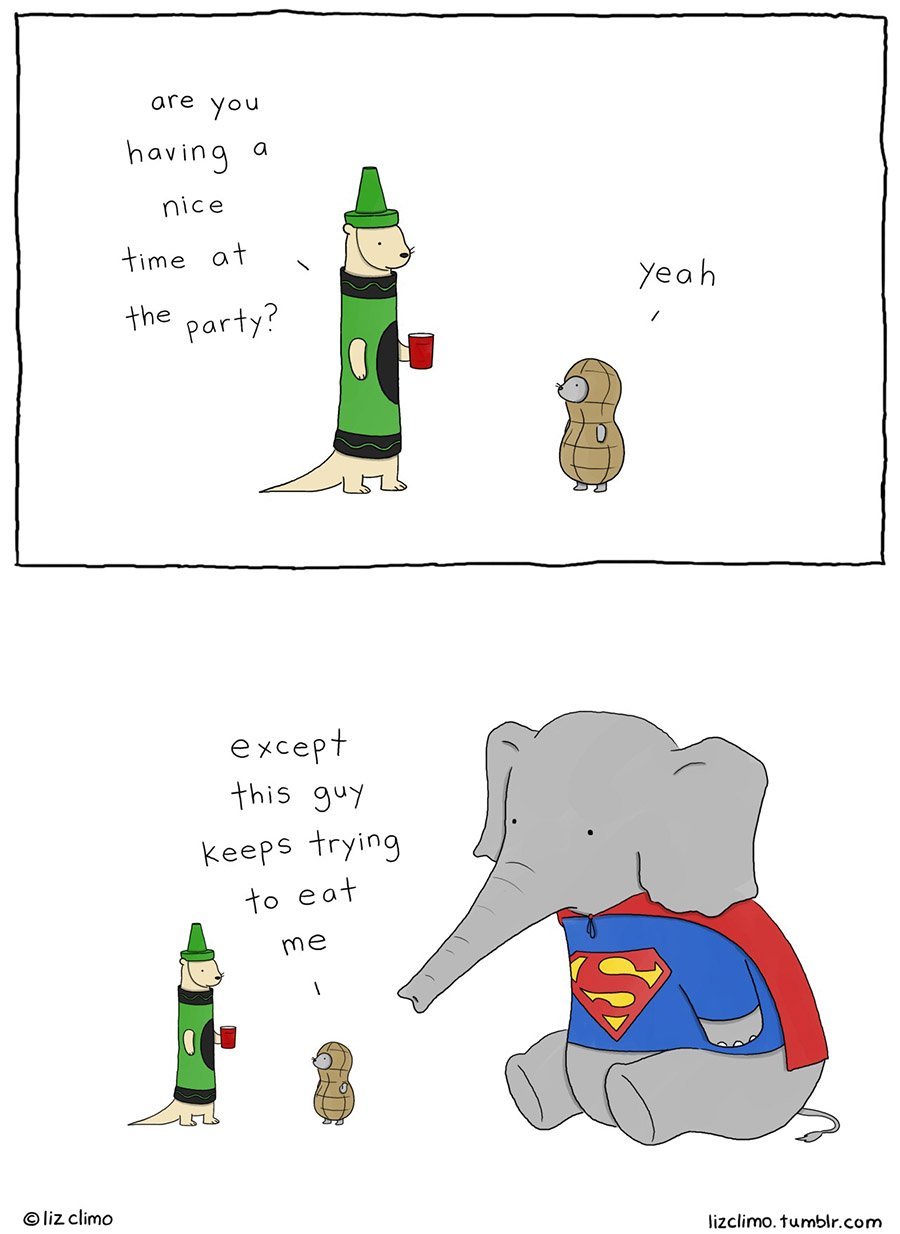 An alarming number of the cute and cuddly animals in Liz's drawings try to eat each other... just injecting a does of reality.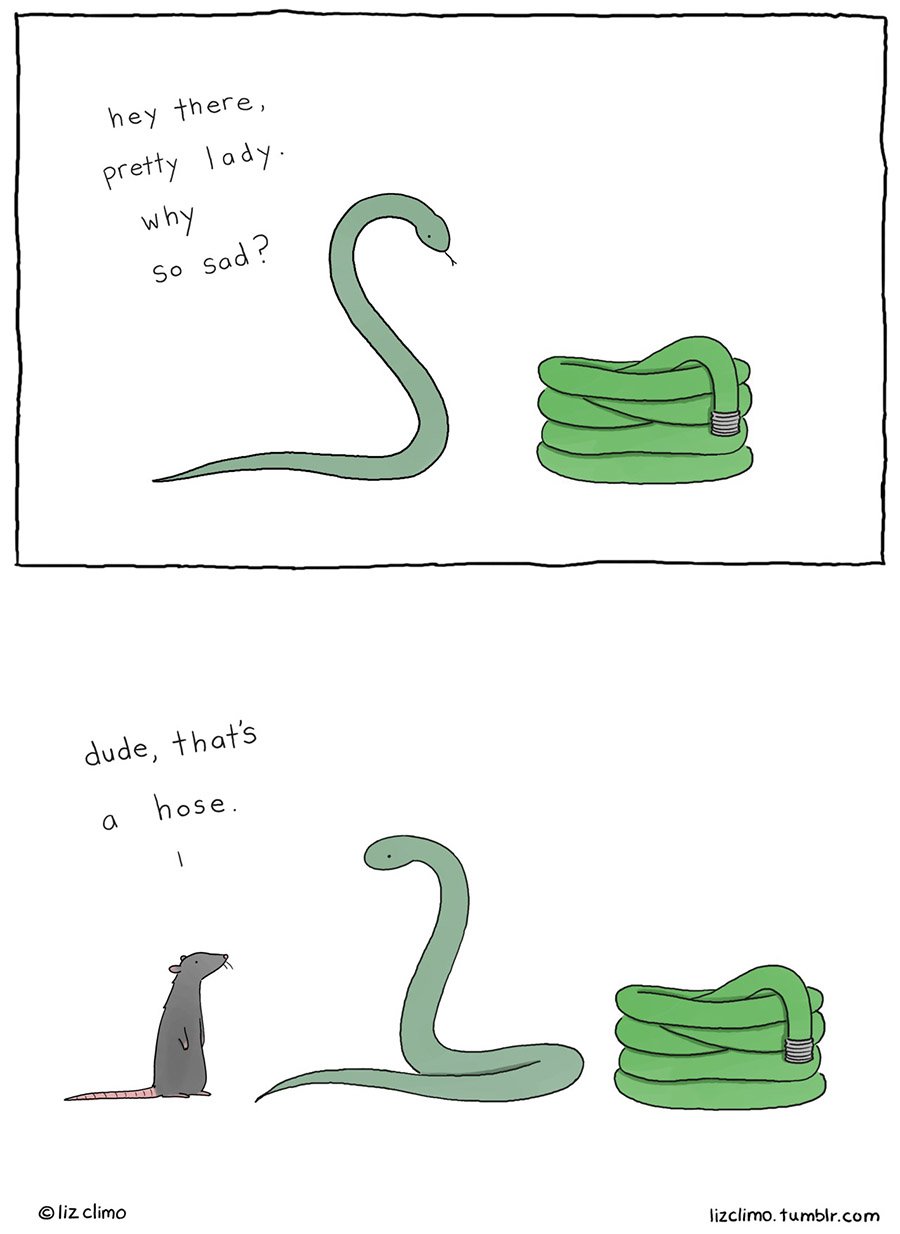 I guess it would be confusing for some animals...
like the turtle who tried to hump the shoe (watch the video LOL)
.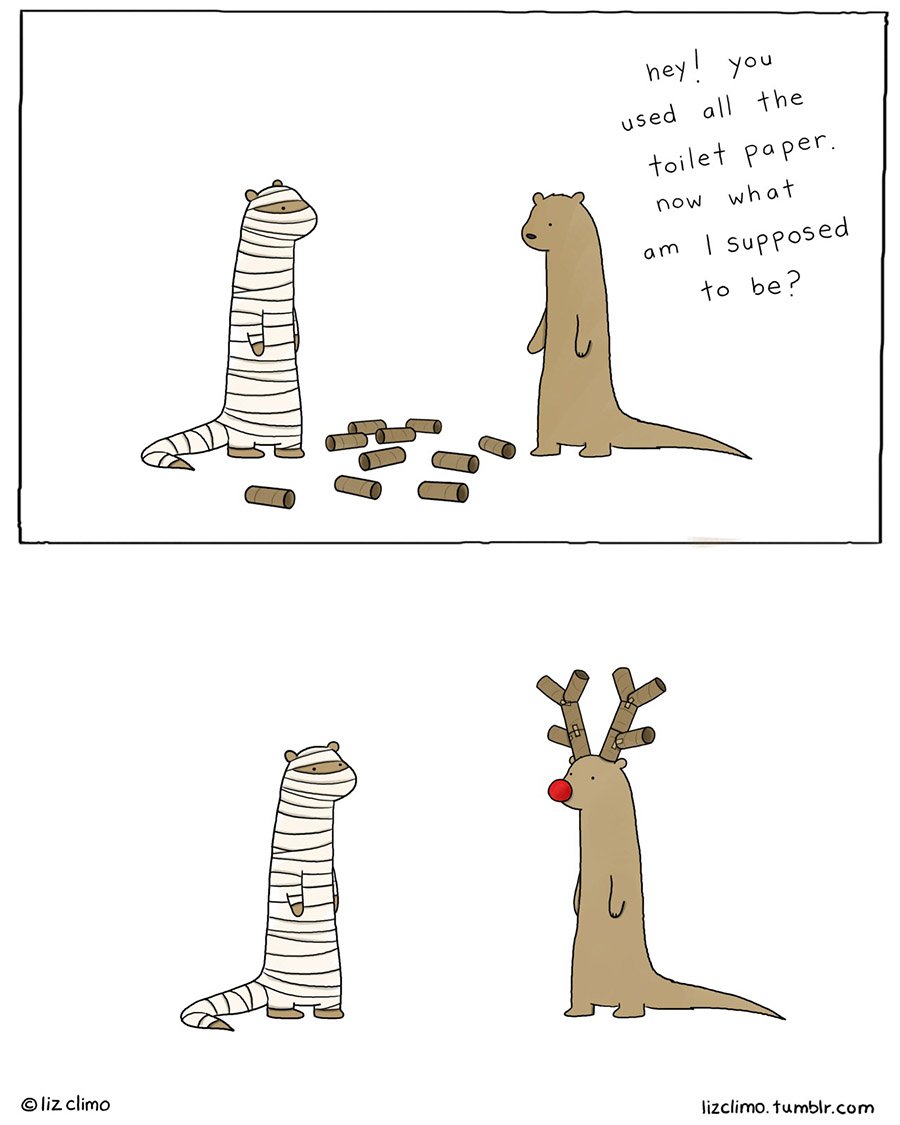 Just in case you needed a costume idea for an upcoming Christmas Party...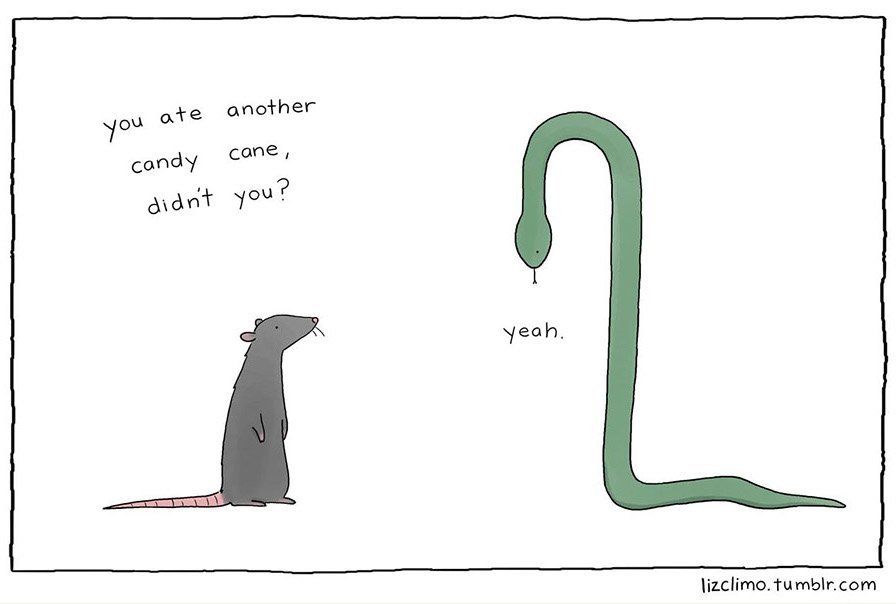 And just in time for Christmas - got to get me some Candy Canes. Find and follow Liz on
Twitter
,
Facebook
 and on her
Tumbler site
. You can
buy her books at Book Depository
,
prints from Society 6
and and
T-shirts from Shirts and Ladders
. Support living artists :)