#MyMammaSaid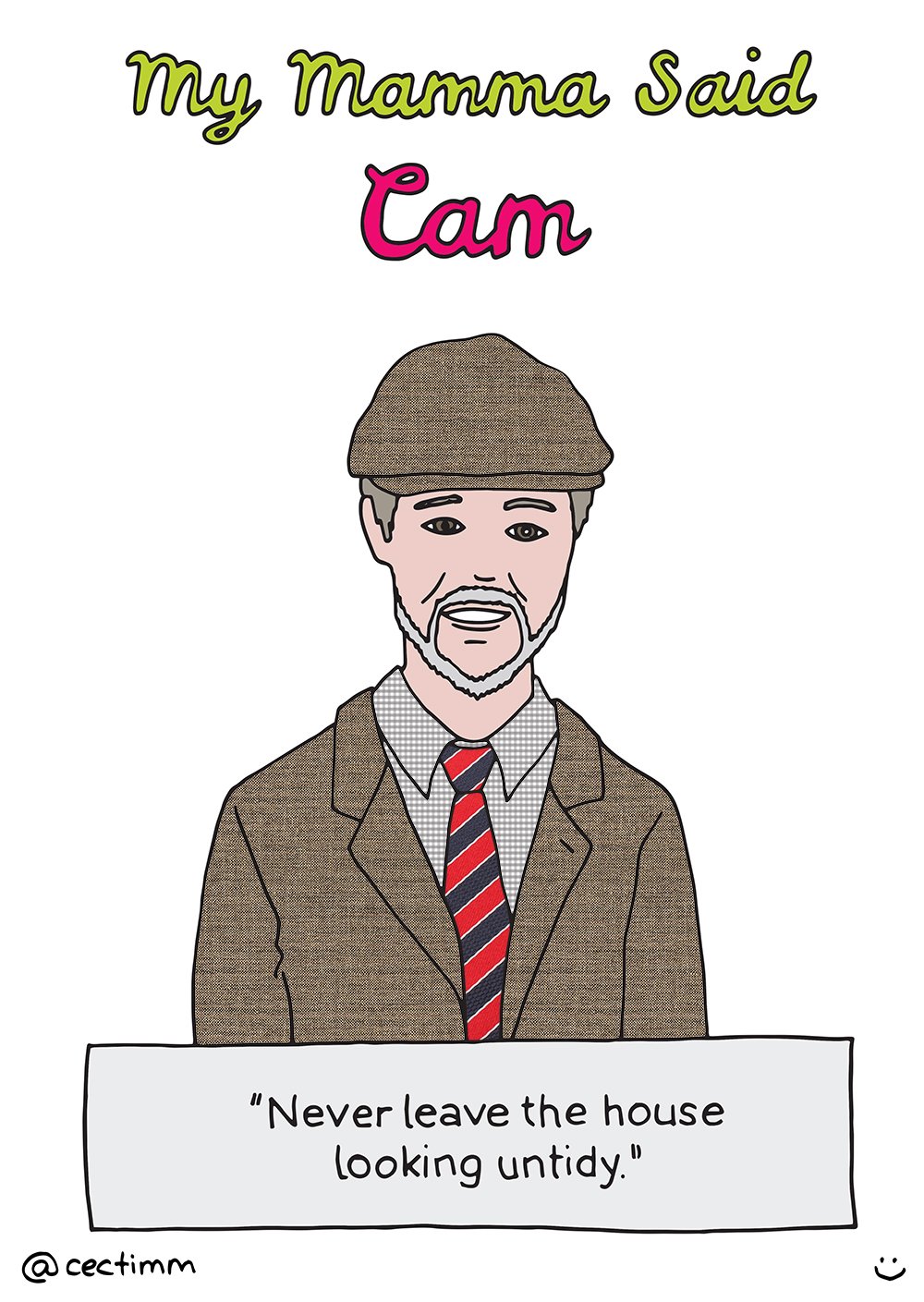 Cam is always impeccably dressed... however I didn't know the origins of his dapper stylings. His mother instilled in him a sense of personal pride and it works. If you don't make an effort to look after yourself, then how can you expect anyone else to. Start with yourself. Great advice Cam's mum :) I recently asked a bunch of people to share with me a piece of advice their mother had given them. Some are wise, others are hilarious but most of all, 
they
are all true
. While the words in these illustrations are direct quotes, the characters are inspired by each advice recipient and are not meant to be an exact likeness. I am only using their first name so they can stay anonymous, if they choose. Feel free to share on social media (please link back to my site). It would be awesome if you could send me your mothers best words of wisdom... it might just help someone else out :)
What did your mamma say?
Get in touch via
Twitter
,
Instagram
or by 
email
:)