#adrawingaday #vintagetoys I only just realised that Troll Dolls were created in 1956... I came across them in the 1990's when these ugly little dolls were all the rage. They were highly sort after and super collectable. Nowadays you can get them on the top of a pencil from Typo but I remember when they were the height of cool :P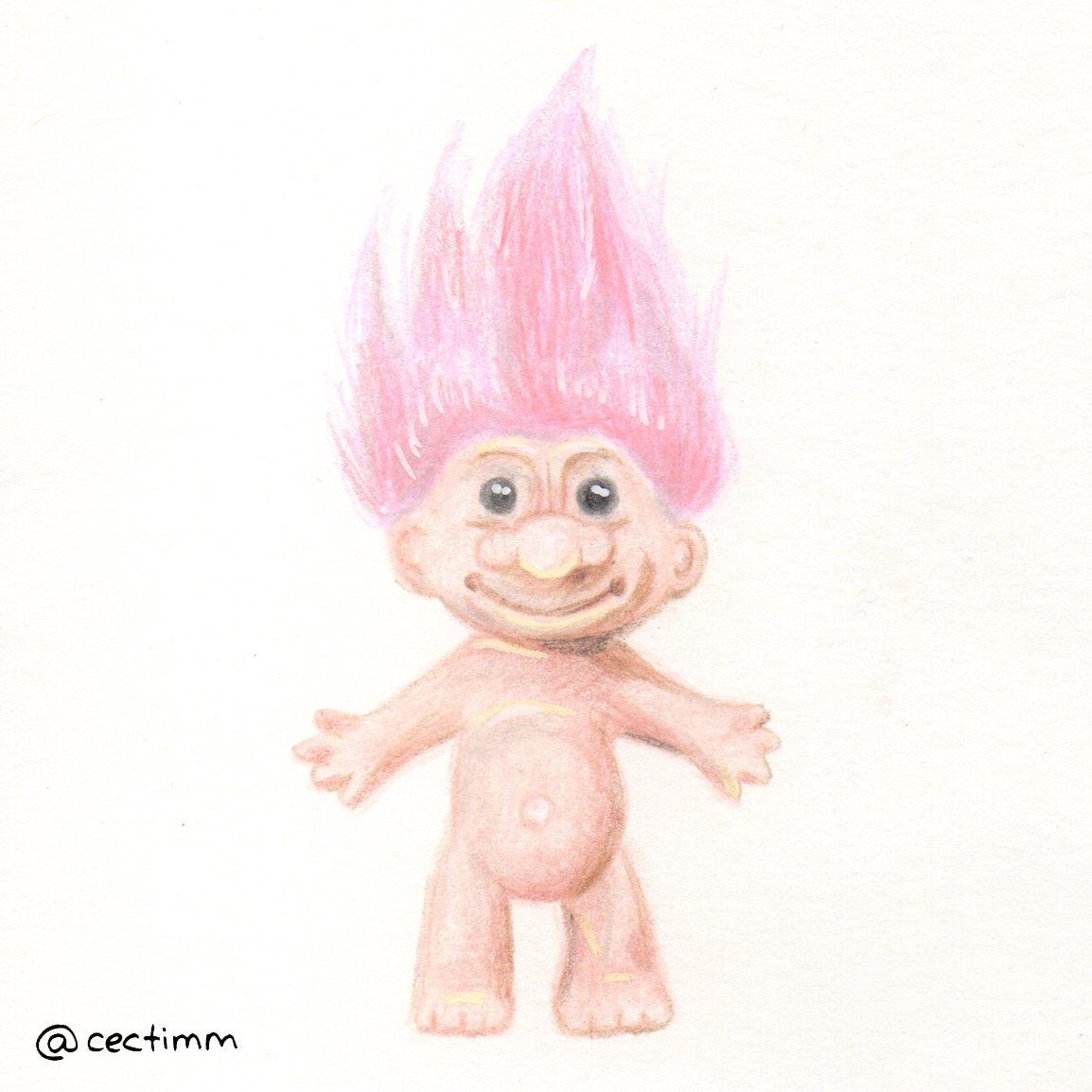 If you would like to purchase a drawing or commission a portrait,
please get in touch.