#adrawingaday #AllIWantForChristmas
With the Silly Season fast approaching, I thought it would be fun to draw all of the things I could ever dream of for Christmas.
I don't actually like many fragrances… they are always too overpowering or floral [insert choking sound effect]. A few years ago my Godmother bought me a Balenciaga perfume and I was worried that I wouldn't like it. She was spot on. I adored it and I have worn Balenciaga ever since ♥
 After a few years my mum gave me the Balenciaga Florabotanica fragrance I love it just as much. It has become my signature scent. The bottle is so pretty and it adds a nice splash of colour to my bedside table. What is your favourite fragrance?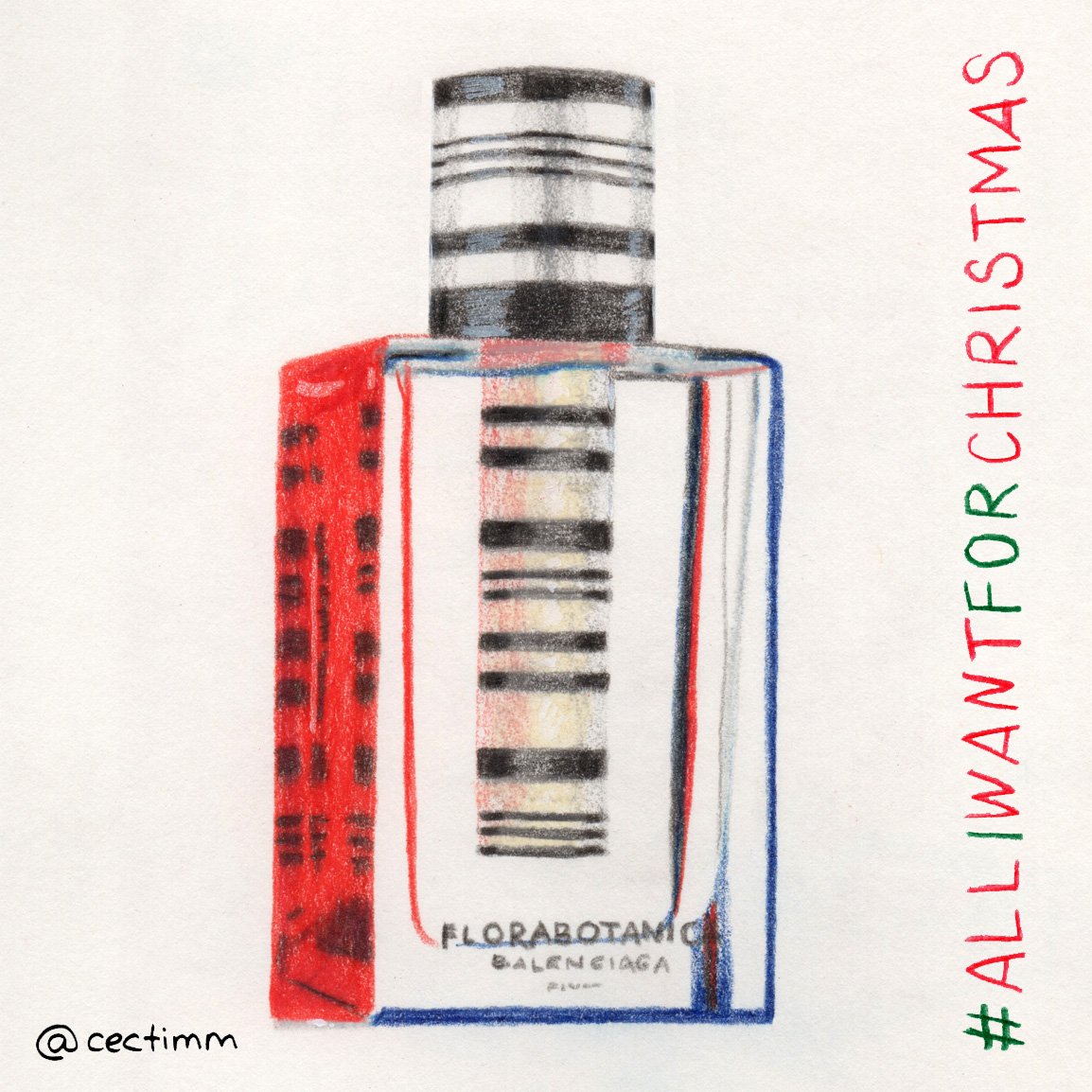 If you would like to purchase a drawing or commission a portrait, please get in touch.