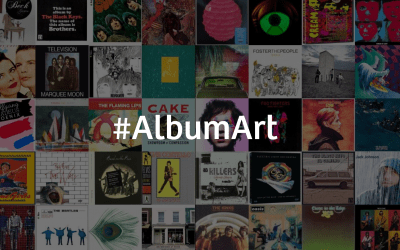 #adrawingaday #AlbumArt
With Christmas fast approaching I could not do this theme without doing a Christmas album. The only problem is that I couldn't decide which one… so I chose 3!
Ella Wishes You a Swinging Christmas was released in 1960. The beautiful songbird Ella Fitzgerald recorded this album with a studio orchestra conducted by Frank DeVol. I love how unconventional the album artwork is… it's a strange painterly horse in long grass… what this has to do with Christmas is beyond me. The horse looks a bit blotto… perhaps he's had too much Christmas cheer ♥ With classics like White Christmas and Frosty the Snowman, this album is a must this Christmas.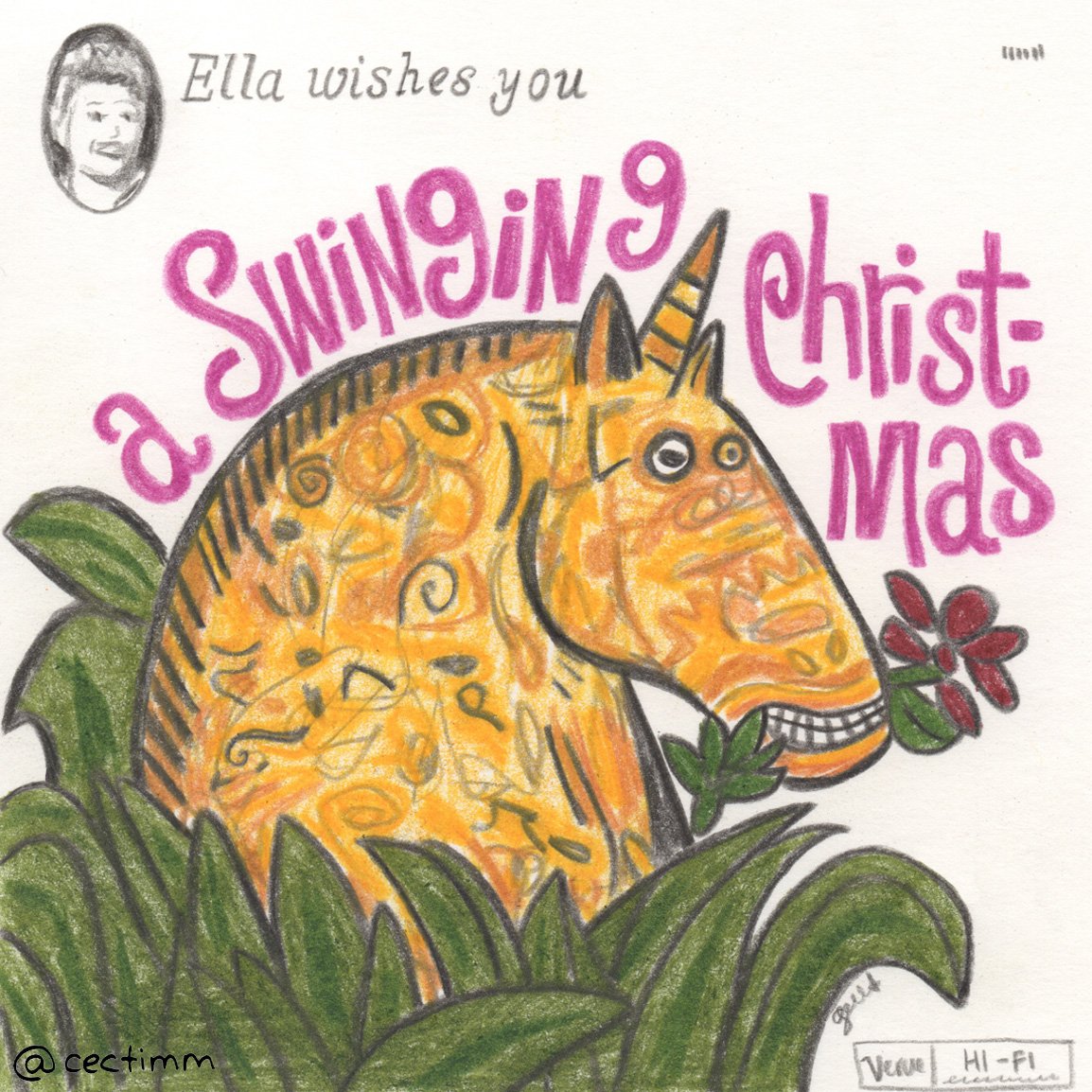 A Very Special Christmas was released in 1987 to raise money for the Special Olympics (now called the Paralympic Games). It was very successful, raising millions of dollars. The cover artwork is so iconic and instantly recognisable as Keith Haring's work. It is still one of the best selling Christmas albums of all time ♥ With songs by Whitney Houston, Madonna and The Pointer Sisters it's no wonder it was such a smashing success.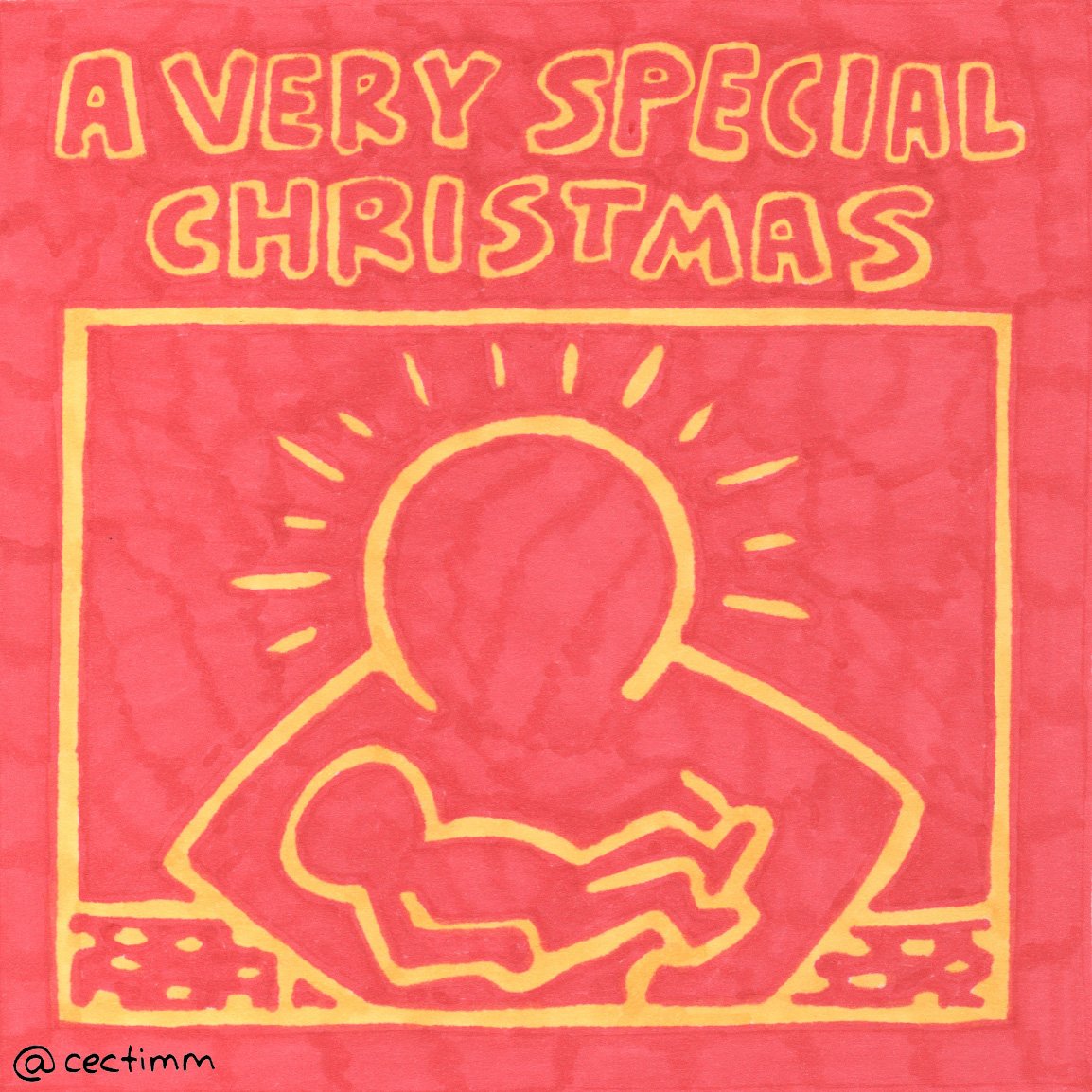 A Christmas Album by JD McPherson is yet to be released… it's coming out on 2 November 2018 and features 10 new Christmas songs to rock out to. I have not heard the whole album but the song Socks, about the disappointment of receiving socks for Christmas, has a fantastic Elvis vibe to it. JD is an American singer-songwriter and guitarist from Oklahoma and is known for his retro rockabilly rhythm and blues sound that could be straight out of the 1950s. I'll be adding these fun new festive tracks to my Christmas playlist (and I won't be giving anyone socks). I actually fell in love with the album artwork… so simple and yet it says so much. Divine  ♥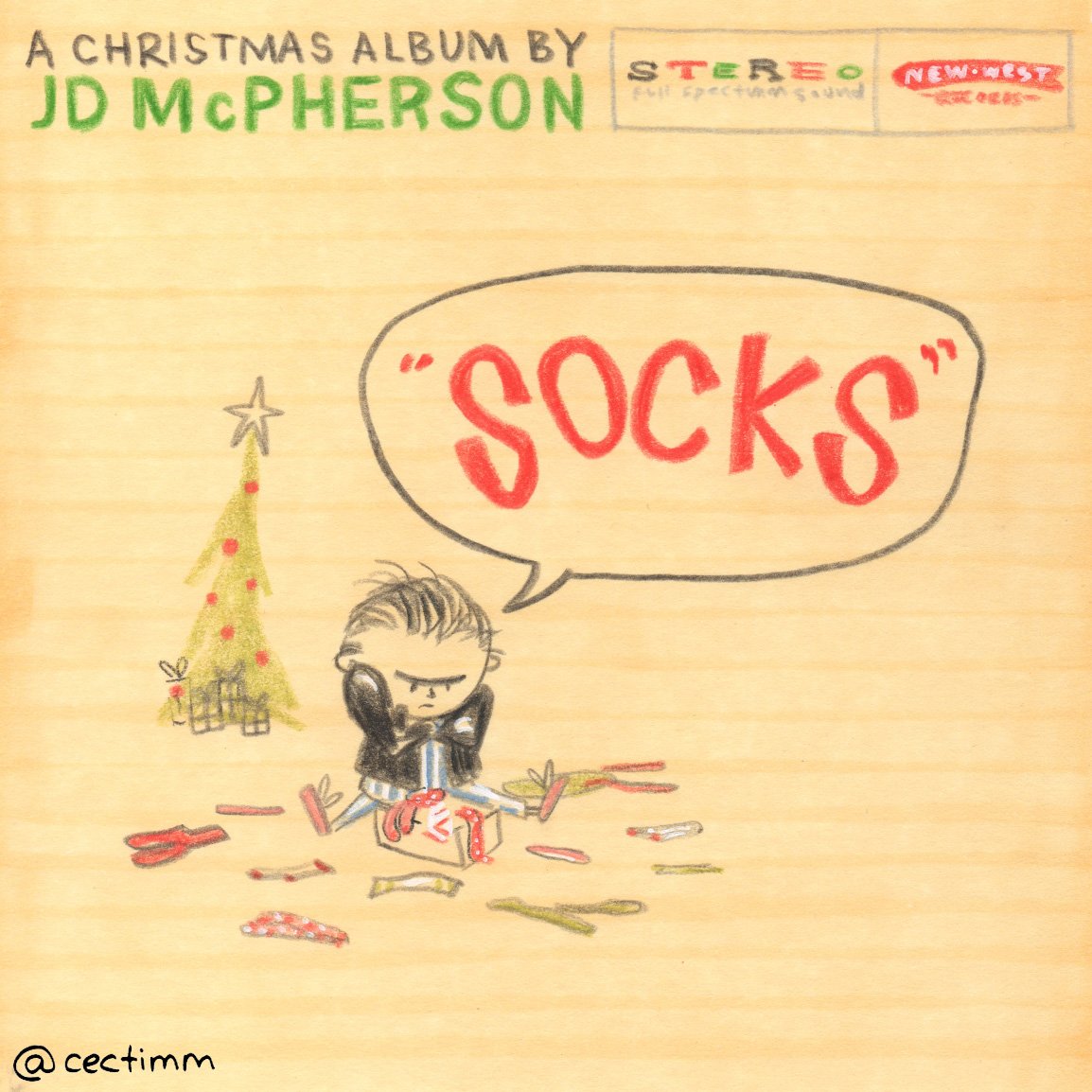 If you would like to purchase a drawing or commission a portrait, please get in touch.