#adrawingaday #wallpaperasart
I thought I'd end the month with a bit of sparkle ♥ This is another one of David Nightingale
Hicks stunning and classic geometric wallpaper designs. This sophisticated small-scale hexagon wallpaper is a design classic. I wonder which one of his famous clients he had in mind when he designed this one. Now I'm not sure if the original design had the gold hexagons merely printed on or if they were, in fact, gold leaf but I have decided to go all out and gold leaf my version. So much fun. The use of the pale soft creamy grey with the strong bold charcoal lines is so striking, the pop of gold is the pièce de résistance. I hope you've enjoyed this month's theme of WALLPAPER AS ART.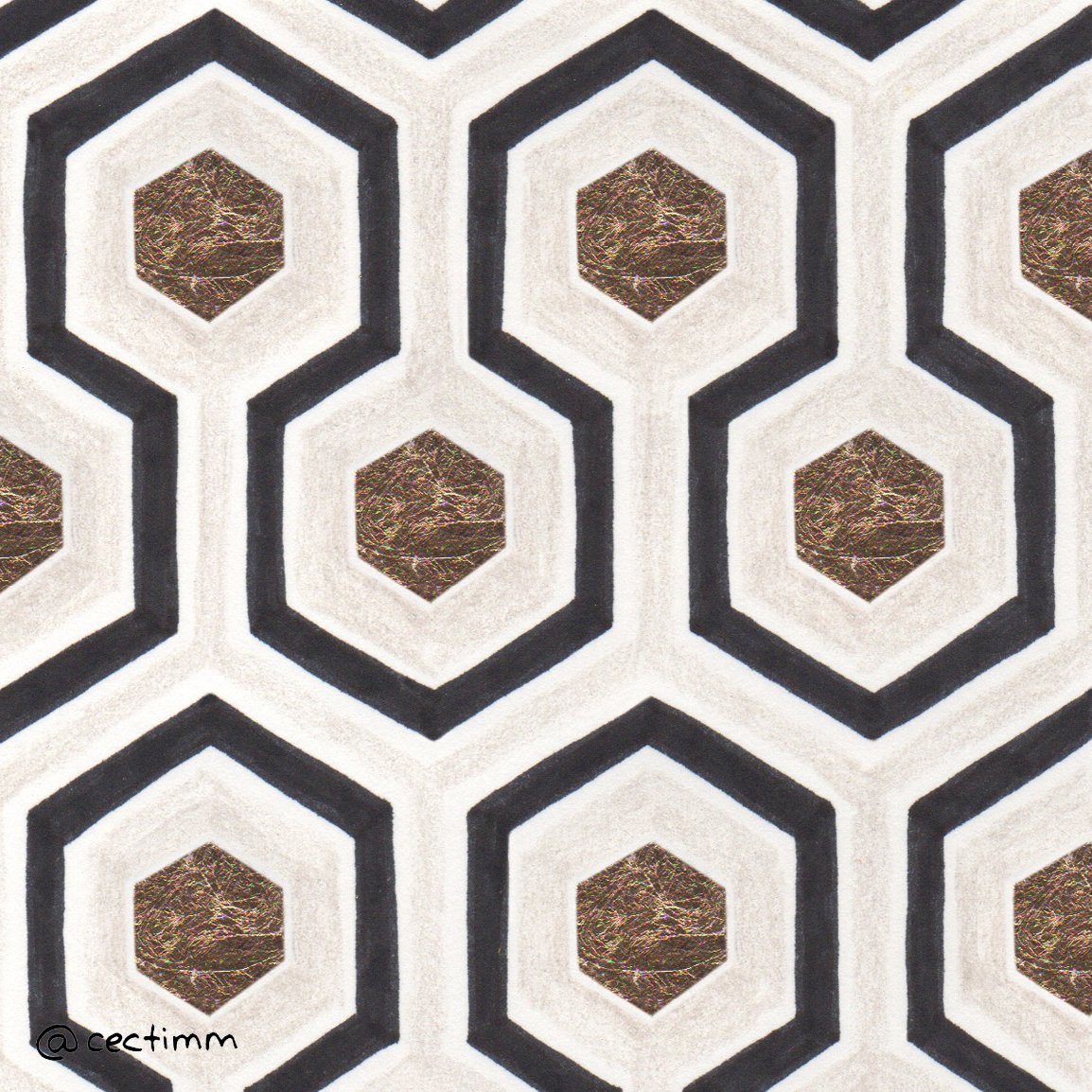 If you would like to purchase a drawing or commission a portrait, please get in touch.