#adrawingaday #wallpaperasart
This is a detail of Birds in a Holly Tree, a wallpaper design by Charles Voysey in the 1890's. He was a designer of furniture and textiles as well as an architect ♥ It's so simple, I feel like making an Australian version of this with magpies and cockatoos in gum trees.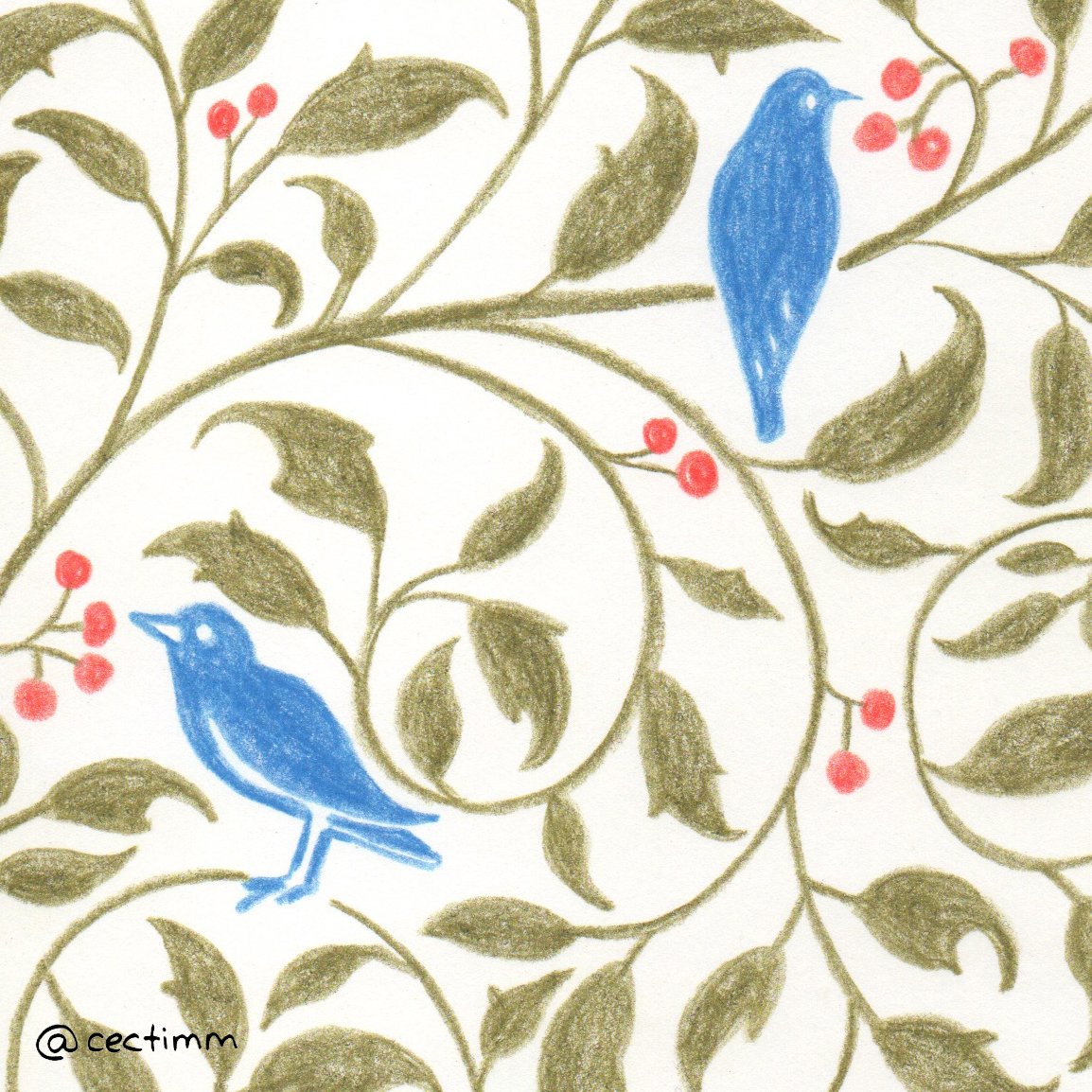 If you would like to purchase a drawing or commission a portrait, please get in touch.