#adrawingaday #AlbumArt
This month I am drawing album covers that have inspired me musically or artistically. I love music and I love art so this is kind of the perfect combo. I'm having fun thinking of all of the album covers I've loved over the years.
The Velvet Underground & Nico is the 1967 debut album of the US band the Velvet Underground. It was part of Andy Warhol's Exploding Plastic Inevitable Tour that was very experimental and contained controversial lyrics. The banana design on the cover is an Andy Warhol print and the early album invited people to "Peel slowly and see"… once peeled back the banana revealed a flesh- coloured banana. These original peel and seal covers are massively collectable ♥
Join me for the musical ride 😛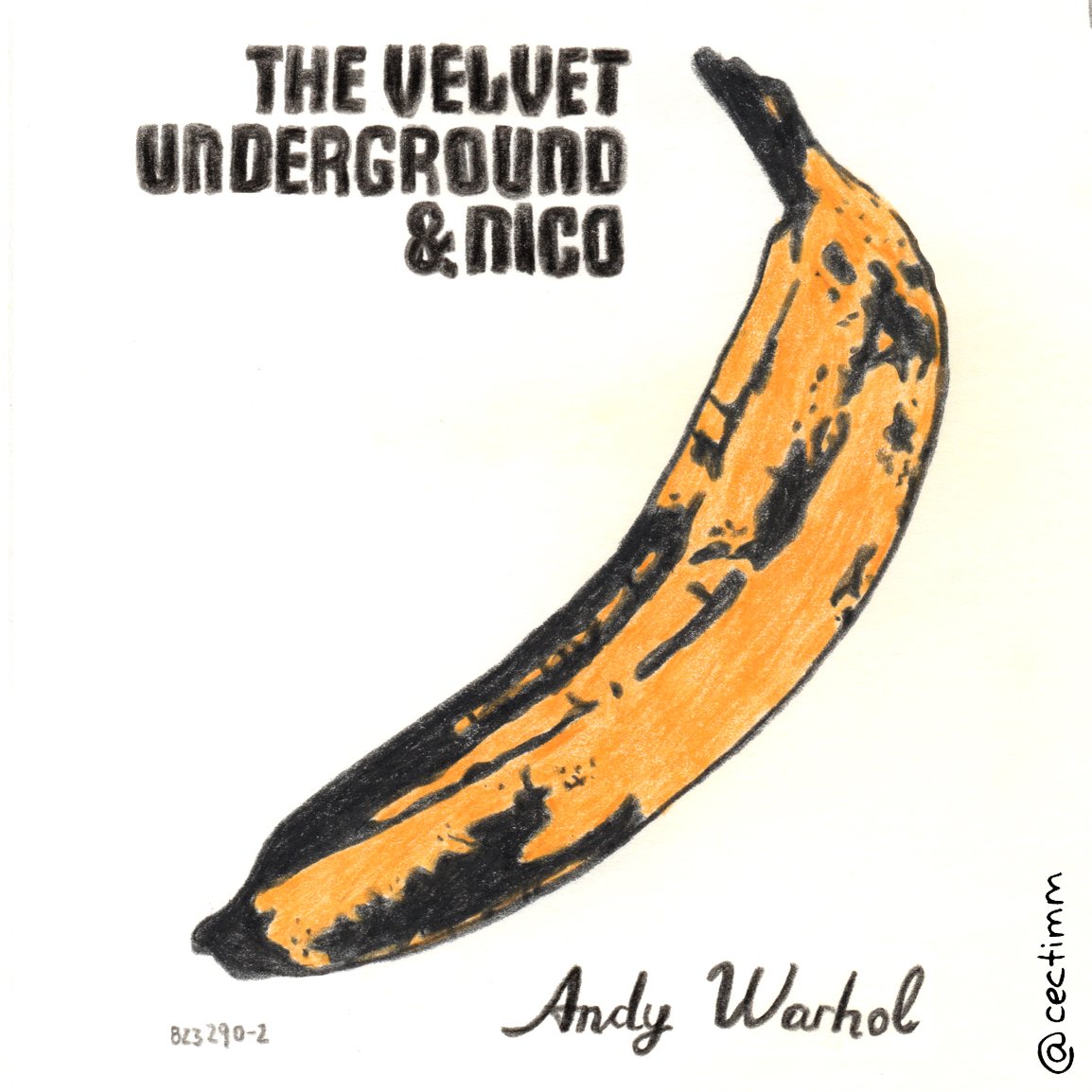 If you would like to purchase a drawing or commission a portrait, please get in touch.