#adrawingaday #australianFIBRO
For the last day of the month, I decided to end on another Google image search special. I have not idea where this house lives, it may not even be Australian, but does that matter? Mid-century fibro architecture is not unique to Australia but it did flourish and survive here like nowhere else. The post-war era was a time of new hope, new designs, new architecture and a new world. The fast and cheap construction of the fibro house was one of the reasons home ownership was newly attainable for many people. This drove the economy and helped rebuilt the country. I hope that some of the more unique examples of the great Australian fibro house survive the rampant gentrification needed to accommodate our rising population. I love the great Australian fibro ♥ Here's hoping they won't be lost to history.
I hope you enjoyed this months theme… I look forward to starting a new one and exploring something new and exciting. Bring on October (arghhh the year is nearly over)!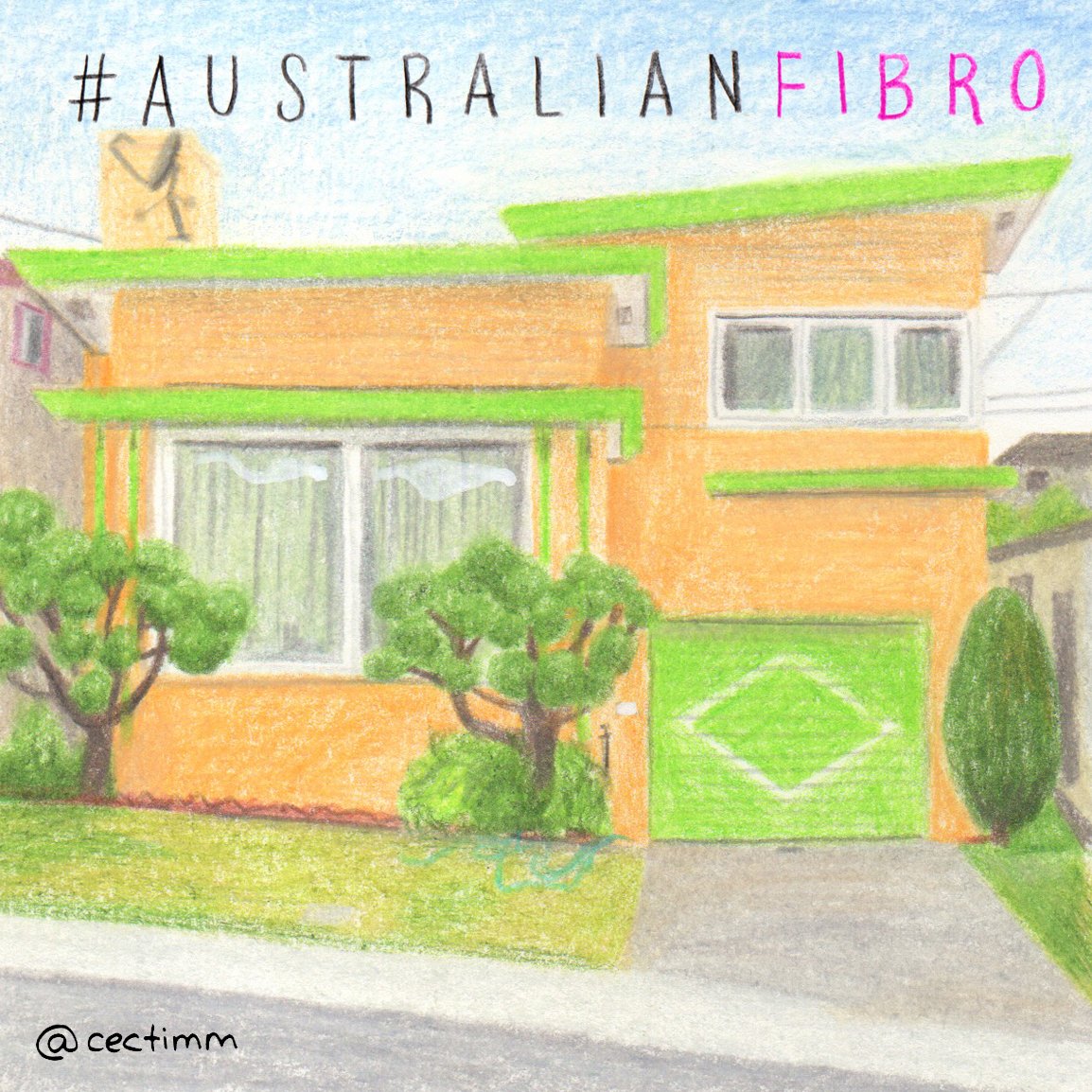 If you would like to purchase a drawing or commission a portrait, please get in touch.