You can find all sorts of amazing artists while searching the wonderful world of the internet… I love Jennifer Tyers landscapes so much. There is a beautiful childish simplicity in the large blocks of colour and the simplification and almost illustration like. They also remind me of the beautiful water colours my beautiful late Aunty Carmiña did in the 50's.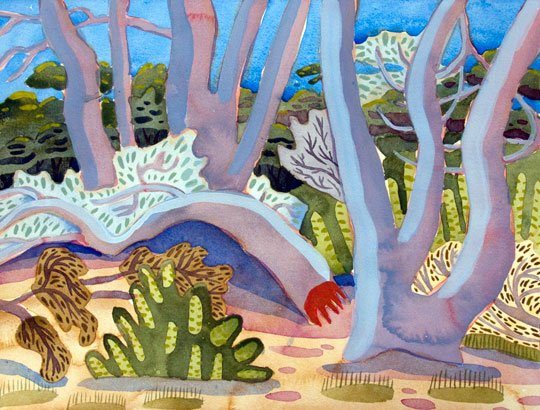 This image is from her 2013 collection called Double Dipper. She made these works while she was on a residency in Byron Bay.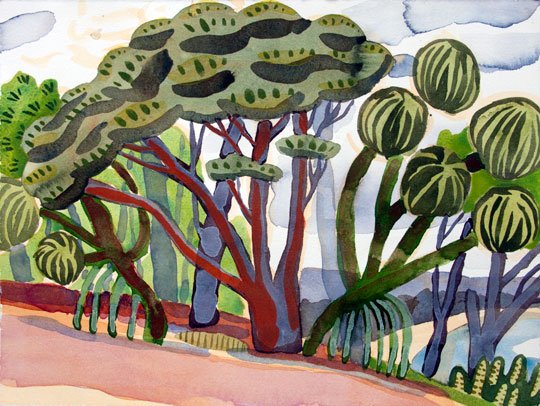 This work is also from her 2013 collection called Double Dipper. I love the way she simplifies the trees as if to reference the Austrian artist and architect Friedensreich Hundertwasser. 
I adore the brightness creeping in to her more recent works. This piece is from her 2014 collection called Tropical Garden.
I almost want to climb into these glorious bright watercolours and skip through these magical landscapes.
Her work brings light + colour + joy into the real world.
Visit her site and support living artists.
🙂