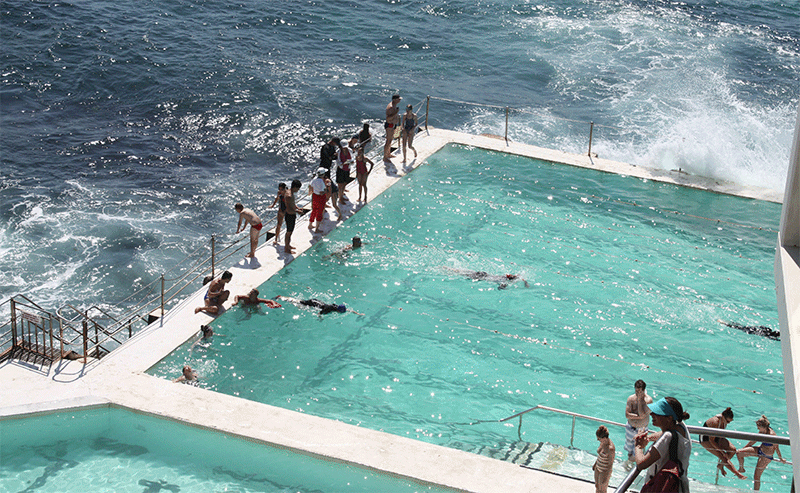 Even a cloudy day is beautiful in Sydney but these Spring days are super sparkly and extra gorgeous. I spied on these swimmers last Saturday after trekking Sculptures by the Sea. I envy their ability to soak up the sun.
The sea pool at Bondi Icebergs is more than just a Sydney icon… it's an awesome place to hang out and soak up some rays.
Speaking of rays and soaking up the sun… never forget to be sun safe and this message from 1980 is still relevant today… Slip Slop Slap!
[youtube id="gAu5wCTEBt0″ align="left" mode="normal" autoplay="no" maxwidth="800″]