It sometimes seems amazing that our early years on this planet can hold such a long lasting impact on our lives. Regardless of how long we live there is always something that will keep popping up from our youngest of years.
We can learn a lot from listening to our oldies and perhaps that is where some of the secrets of life are hidden 🙂 I have known many women and men like Margaret who bring up their hard learned life lesson. While we can not fully appreciate them due to our charmed existence we can still learn from their hard earned wisdom.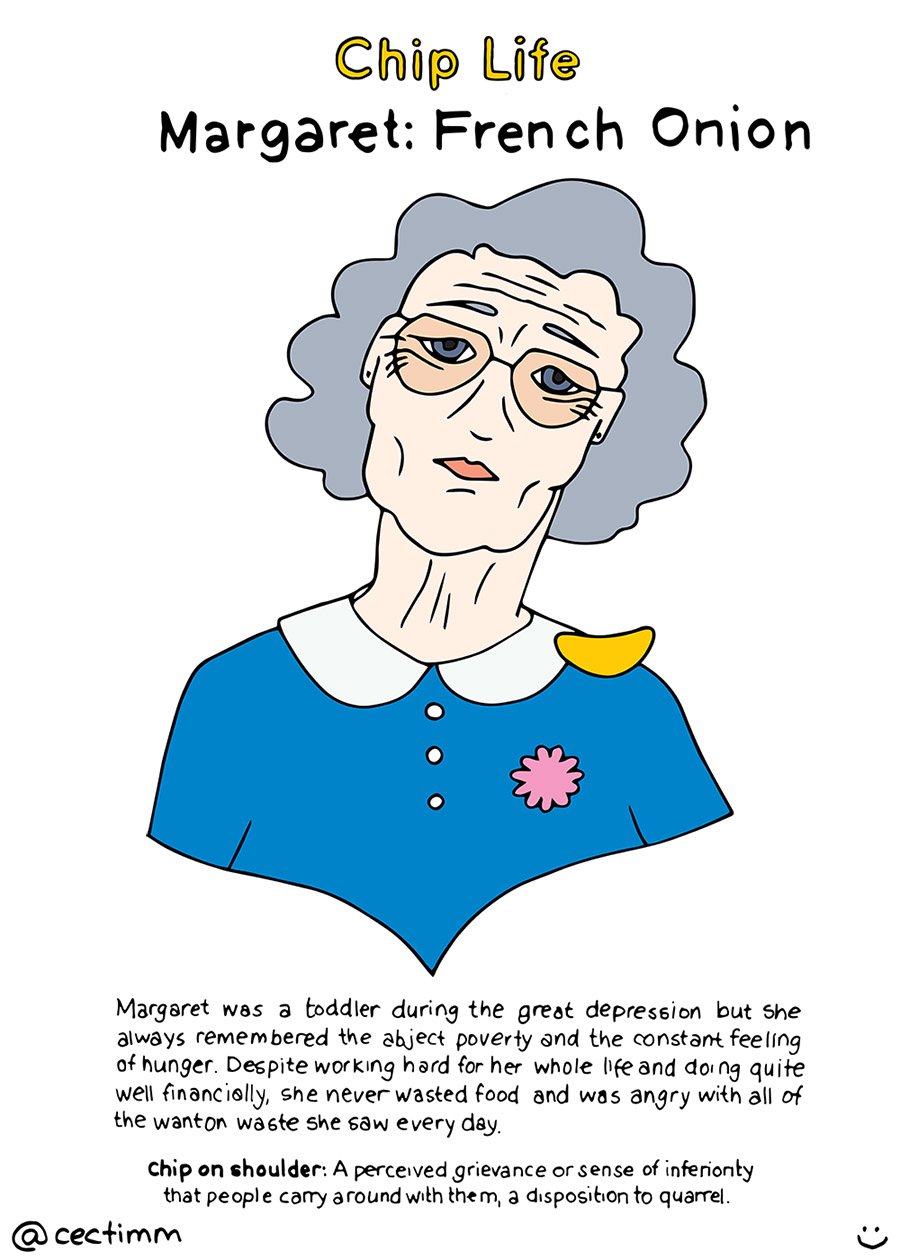 Our beliefs along with our "chips" are a product of our experience and we don't seem to choose the ones that impact us the most.
Take time out to chat to someone who may have a pearl of wisdom to share – it might just make your day.
Get in touch if you have any great Chip Life story 🙂
[su_button url="http://cectimm.com/blog/chip-life-jon-smokey-bacon/" background="#fc1581″ size="5″ icon="icon: plus-circle"]See the next Chip Life Profile :)[/su_button]