#adrawingaday #sweetas
As it is my birth month I have decided to celebrate all of the sweet treats I love to eat… in moderation of course 😛
Alfajores are a delicious South American sweet made up of a sweet biscuit sandwich filled with manjar blanco (or dulce leche). There are other variations but this is the traditional composition. They are lovely and sweet and crunchy. These were hard to find when I was growing up but they are much easier to find now… it's just a matter of finding a great one. YUM!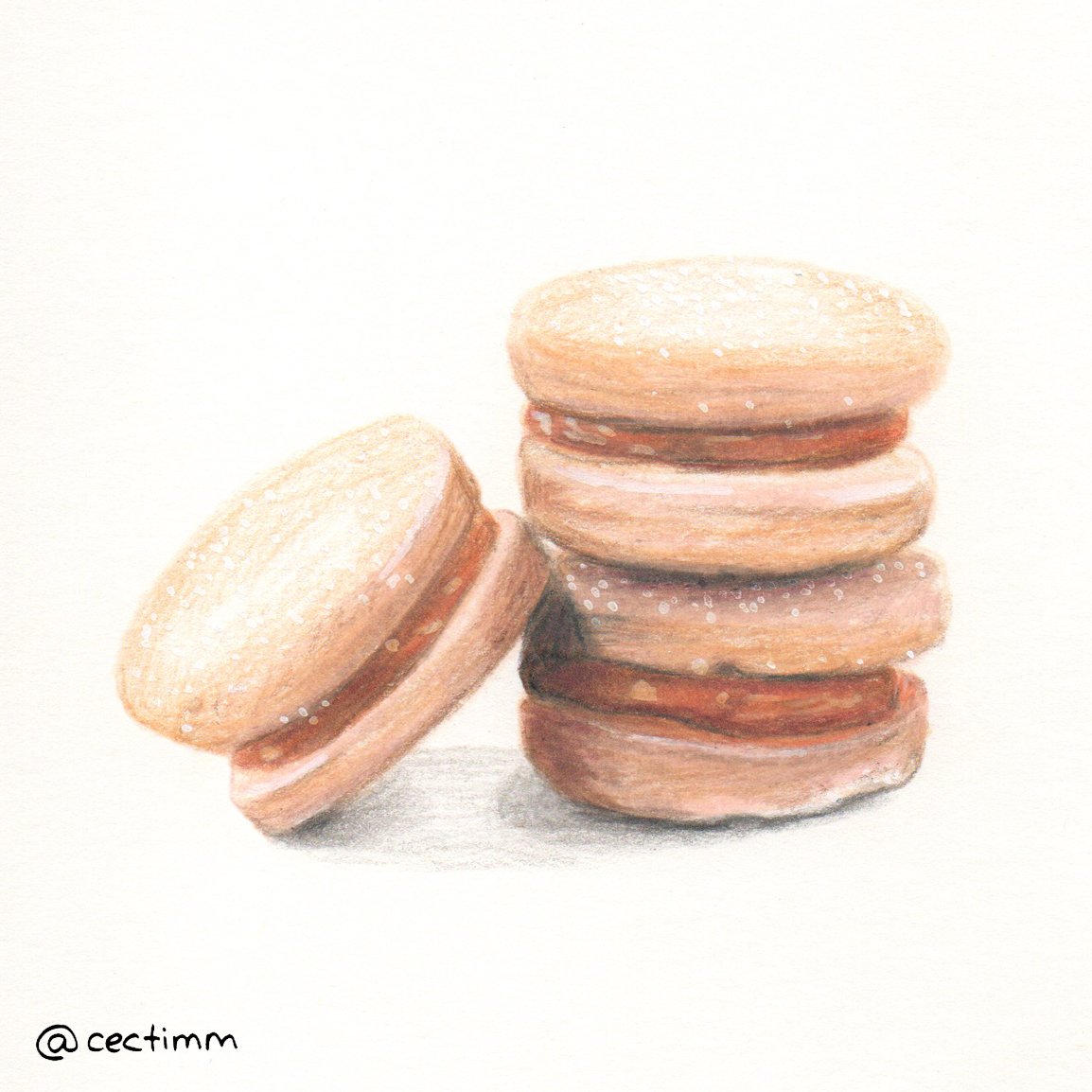 If you would like to purchase a drawing or commission a portrait, please get in touch.