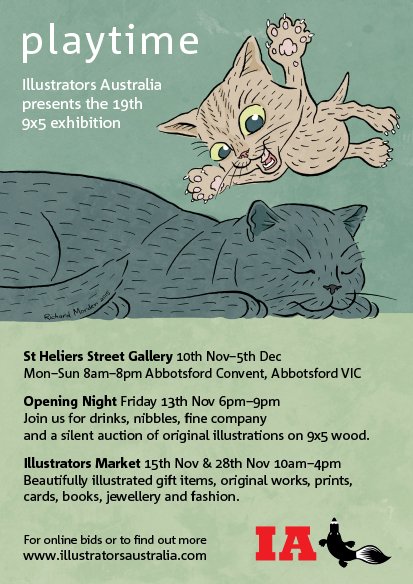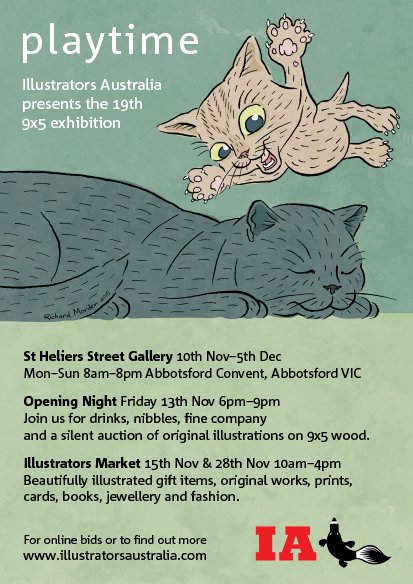 Now in its 19th year, this year's '9X5' exhibition promises to be bigger than ever, with 70 original artworks on display and for sale at St Heliers St Gallery in Abbostford only 4km from Melbourne's CBD.
The '9×5' Illustrators Australia members exhibition, (inspired by the Heidelberg School of artists in the late 1800s, in which cigar boxes measuring roughly 9 x 5 inches were used as the substrate in an exhibition of the same name), has been a mainstay of Illustrators Australia's exhibition activities since 1995. All work is available for sale by auction at the show opening, with the occasional pieces being subject to quite a lot of heated bidding.
There are many beautiful works for sale… if you can't make it to the exhibition you can browse all of the works and can bid online at Illustrators Australia's site (via silent auction).

Here is my submission… as a new member I wasn't really sure what to do but with the them being 'Playtime' I had to have some collage fun with my girl Lil' Wendy.
It is available for bidding via this link>>>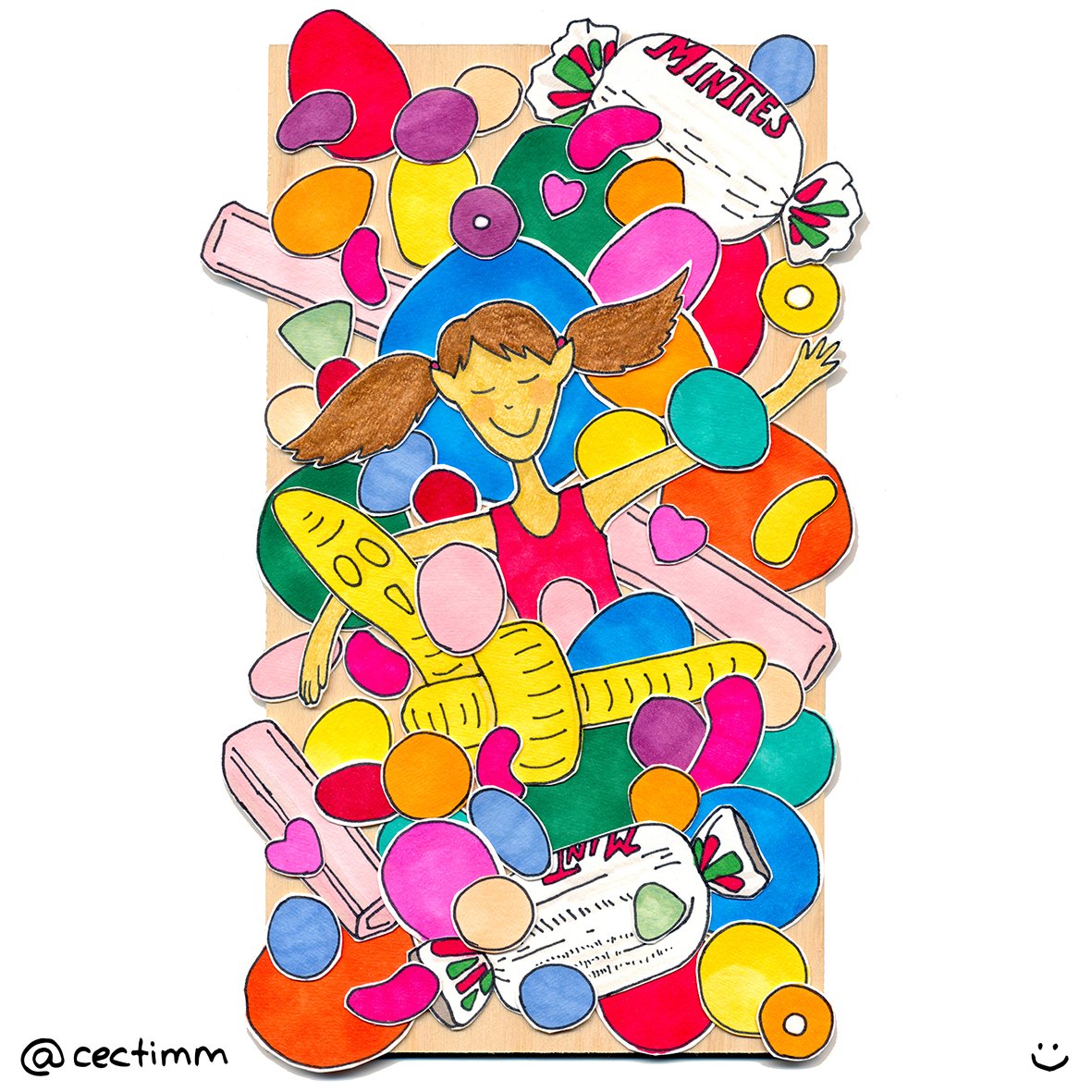 Please let me know if you attend the exhibition and send me a photo of my work on the wall as I will not be attending 🙂