#WhatILearntThisWeek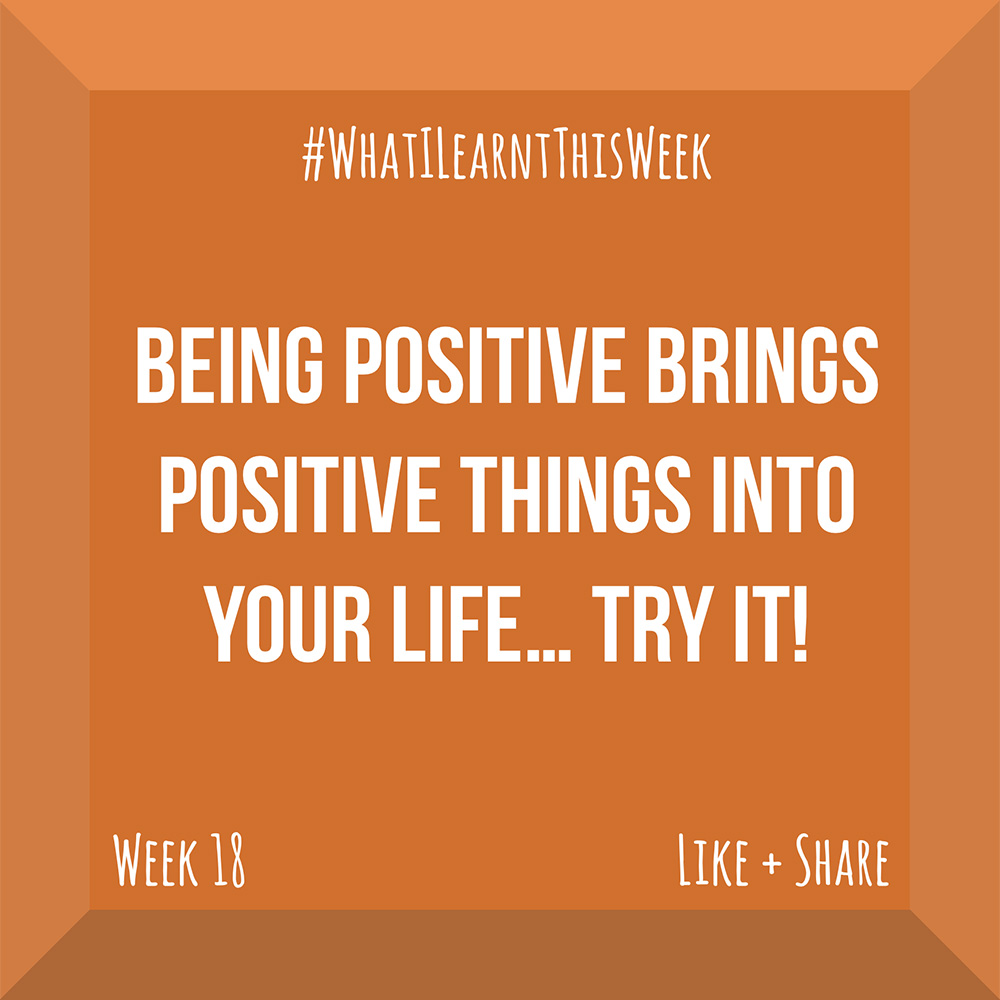 I think that most of us are born with a lean towards being a positive or a negative person. This doesn't mean that you're doomed to be one way… we are humans and we are capable of growth and change. I do think though that it's important to be aware of your slant and adjust according… if it bothers you.
There are great advantages to being a supremely positive person… perhaps the most important being that it makes life more enjoyable (regardless of your circumstances). Think about it, would prefer to spend time with, hire or help… a cranky long faced moody git or a pleasant person who is a joy to be around.
Some people are so cranky all the time and their attitude makes any situation worse – for themselves and for everyone around them. Why be that person!
No one signed a contract at your birth saying that life was going to be easy… there are plenty of hard times behind and ahead of us all. It's up to us how we get through tough times and the tone of our mood and our point of view will determine how we ultimately experience these setbacks.
Even if the only thing being a positive person gets you is an adjustment of perspective, then it's worth it. Make a conscience effort to see the bright side the next time you're in the shit… it might just take the edge off.