#WhatILearntThisWeek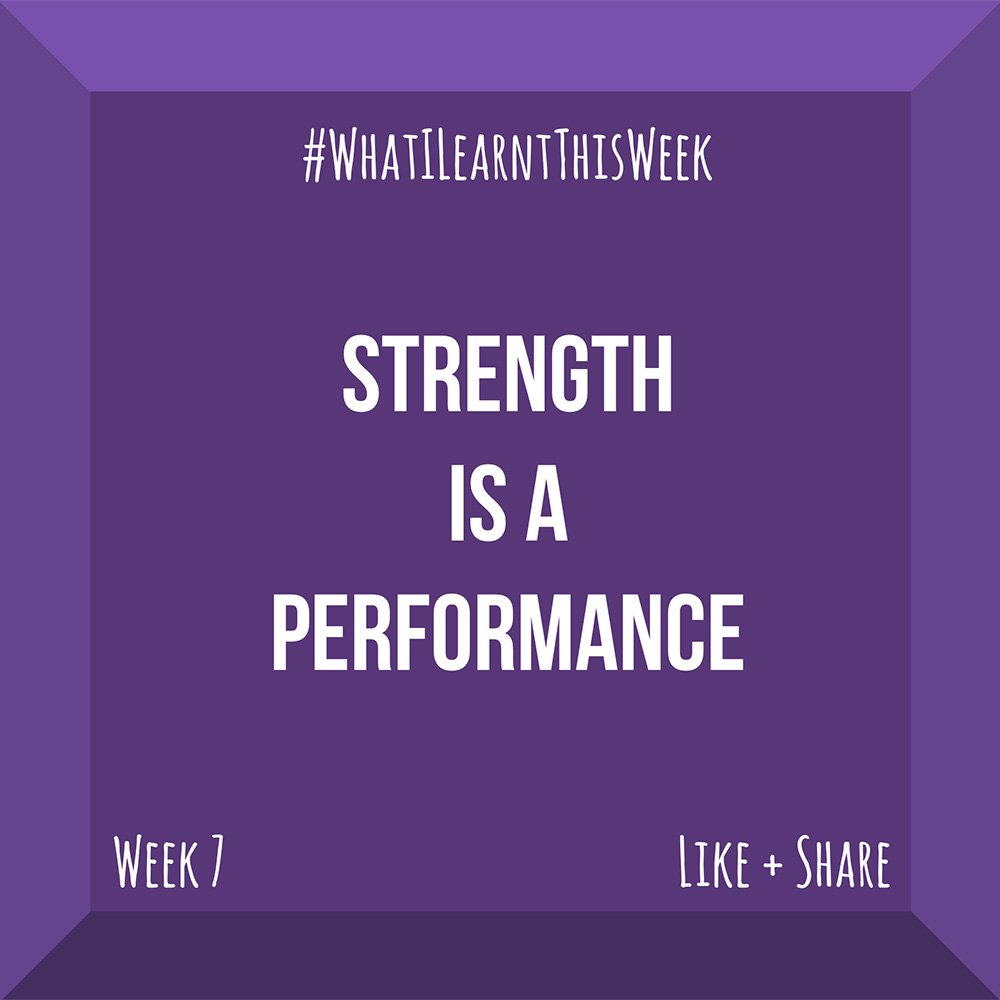 Every day we pretend to be stronger than we think we are. Everyone is fighting a battle of some kind, but most people slap a smile on their face and get on with their day. This is one aspect of strength being a performance.
Think of all the times you pretend to be strong… you fall over in the street and get up, pretend to be fine even though you're dying on the inside and your butt really really hurts… when someone you love betrays you and you act as if your heart is not breaking but it's really really breaking… you're in heaps of pain and you must carry on as if everything is right in the world even though you really really want to curl up under a doona and cry.
I often wonder who we are performing for. On the one had we act strong so that others will think that everything is alright, for example if there is an accident some of us will try to keep it together so that everyone else will feel that everything will be ok. But there is another side to strength as a performance… it's the performance we do for ourselves. I live with a lot of pain and often pretend that everything is fine, even if it isn't. It's about pretending that you can do something until you can… fake it till you make it.
However, we can go too far though and many people pretend everything is alright when they are falling apart on the inside… therefore it's important to take notice of our family and friends asking them every now and then if they are ok.
The hard part is finding the sweet spot where we are pretending just enough to get us through but not so much that we're covering up our decent into madness.
Strength is a performance and some of us are better actors than others.