#WhatILearntThisWeek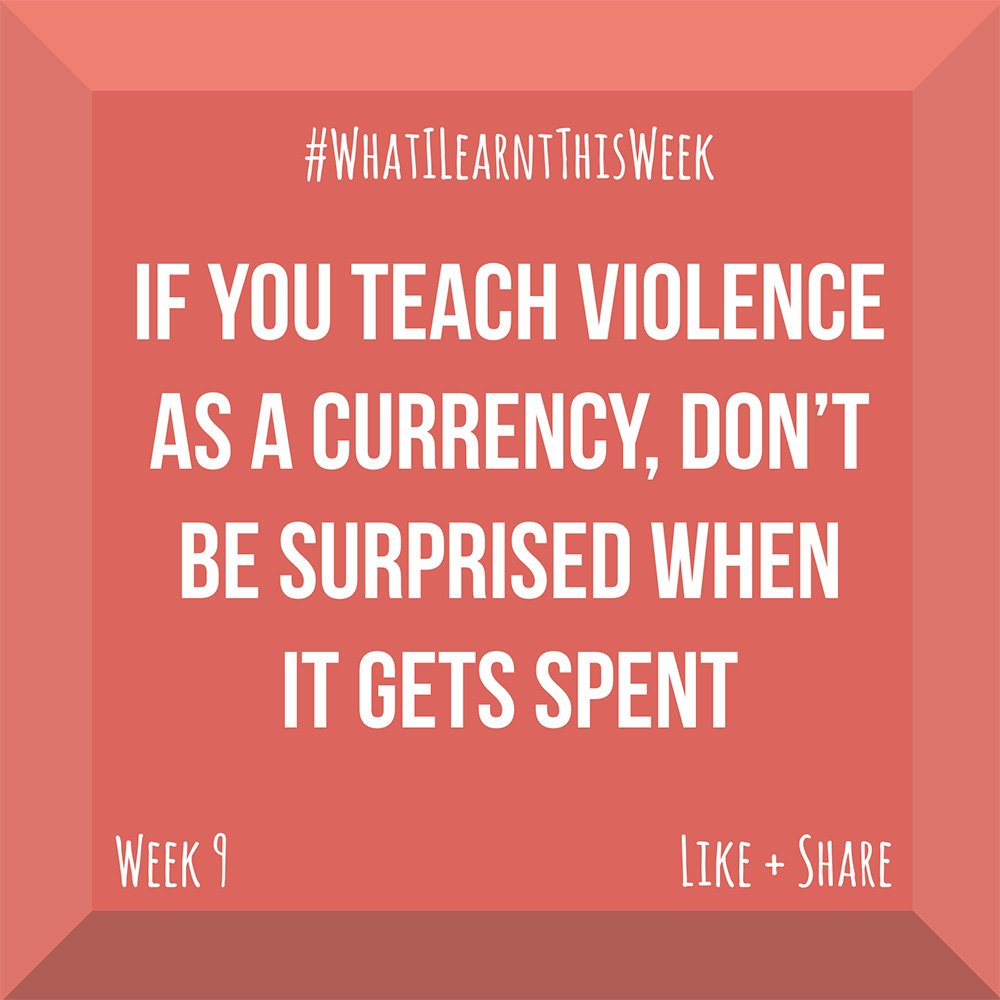 If you treat someone with disrespect, you are teaching them that they are not worth respect. If you teach someone that violence in a powerful currency then you can't be surprised if they decide to use it. Violence is a cheap and easy power hit and quite often people don't know any other way as it is all they have been taught.
I won't harp on about video games + the normalisation of porn + the glorification of violence in film & TV (think Game of Thrones to name one) … that discussion has being going on for decades and I do think they have a HUGE part to play in the increase in violence in our society.
The NSW Police commissioner retired this week and as he left he commented that there has a rise in domestic violence and an increase in the number of women being killed by their partners. What the fuck is going on and how is this getting worse… surely it should be getting better.
Last year, ABC's 4 Corners did a stunning expose on the abuse children were subjected to while incarcerated. The violence and abuse that the children were exposed to was breath-taking. Family members would say that their kids were never the same after being detained… they had been treated so poorly that they did not feel worthy of being back in society!
There is something really wrong with our justice system, people are often in more danger in jail than out in the community. There is a power imbalance and I don't know how it can be fixed. Norway seems to have a good way of dealing with criminals. People who are incarcerated are treated with respect + have nice accommodation + a strict routine + the doors to their rooms are not locked + they are free to roam around the compound often taking up educational activities. The recidivism rate in Norway is less than 20% compared to Americas rate of more than 76%. It seems that there is some wisdom in treating people that they are worthy of respect. If you teach someone they've got nothing to lose then they've got nothing to live for and will not strive for a better future for themselves.
Be mindful of what we are teaching people around us… every action we take is influencing someone around us. It's up to you to make sure it's a positive influence.