#popculturerobots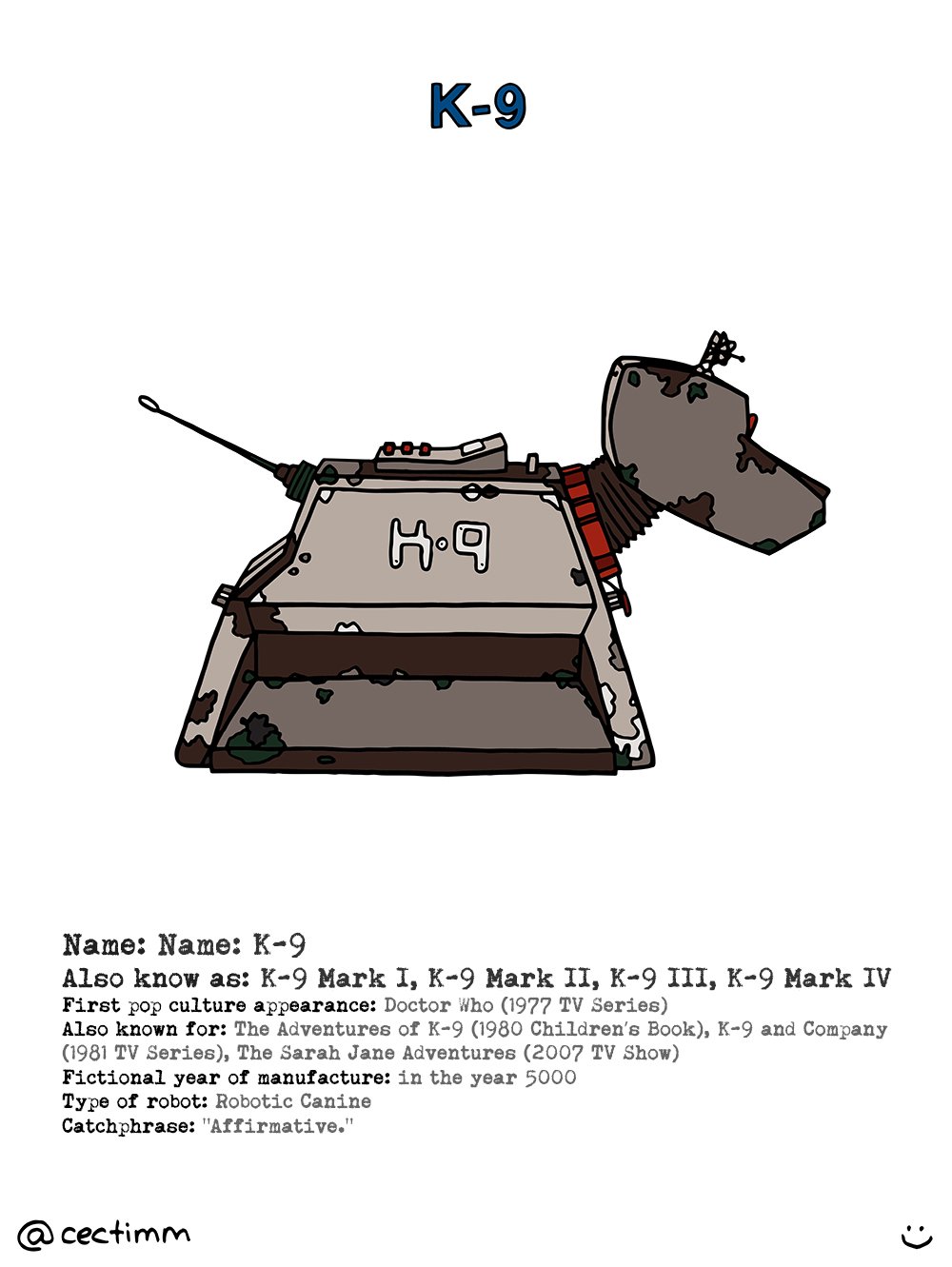 First appearing in Doctor Who in 1977 in an episode called The Invisible Enemy, K-9 was a robot dog companion invented by Professor Marius in the year 5000. He became a faithful companion to the fourth Doctor played by Tom Baker. K-9 helped out the doctor with a handy concealed laser in his his nose and an encyclopaedic knowledge and artificial intelligence that helped the doctor immensely. The initial K-9 unit was know as "K-9 Mark I" and in 1978 in an episode called The Invasion of Time he decided to stay on Doctor Who's home planet Gallifrey. More advanced versions of K-9 appeared in later episodes of the series, as well as in a few spin offs.
Pop Culture Robots, a Historical Study is an anthropological review of the robots that have graced the pages of our comic books, entertained us in novels and dazzled us on many different types of screens in recent human history.
I will be publishing 15 robot profiles over the coming weeks. Feel free to share on social media (please link back to my site).
Get in touch via Twitter, Instagram or by email 🙂
[su_button url="/my-work/pop-culture-robots/" background="#fc1581″ size="5″ icon="icon: plus-circle"]See ALL #PopCultureRobots[/su_button] [su_button url="/blog/pop-culture-robots-a-historical-study-astro-boy/" background="#fc1581″ size="5″ icon="icon: arrow-circle-right"]See the NEXT #PopCultureRobots[/su_button]