#popculturerobots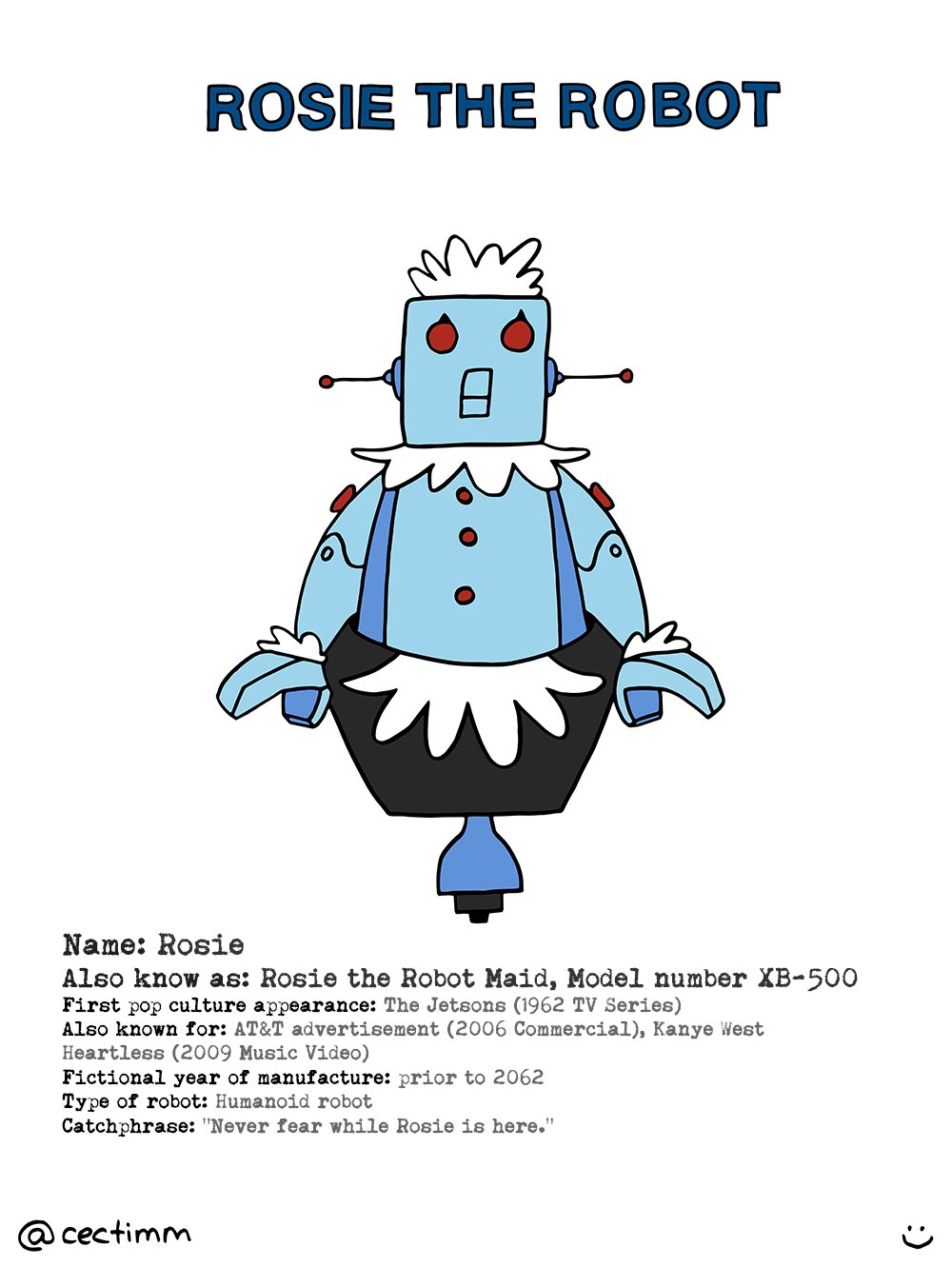 I wasn't allowed to watch a lot of TV growing up… it was restricted to Friday afternoon and weekends. Every Saturday morning I'd wake up super early and watch cartoons for as long as I could. I loved reruns of The Jetsons and I particularly loved Rosie the Robot.
The Jetsons hit TV screens in 1962 and started out in black and white. It fed off the belief that in the early part of the 21st century we would all have robot maids… well that hasn't come true (at least not yet). In the 80's The Jetsons was played in high rotation (by then they were in colour). Here is an original ad from 1963…
[youtube id="48itJfUr8ZM" maxwidth="1000″]
Rosie also appeared in a 2006 AT&T advertisement along with Robby the Robot form Lost in Space, cementing their place in the pop culture psyche of the western world.
[youtube id="IEp6ca9Ppks" maxwidth="1000″]
Rosie also appeared in Kanye Wests Heartless video (2009). This is a rather lovely video clip and the animation is so illustrative it's wonderful.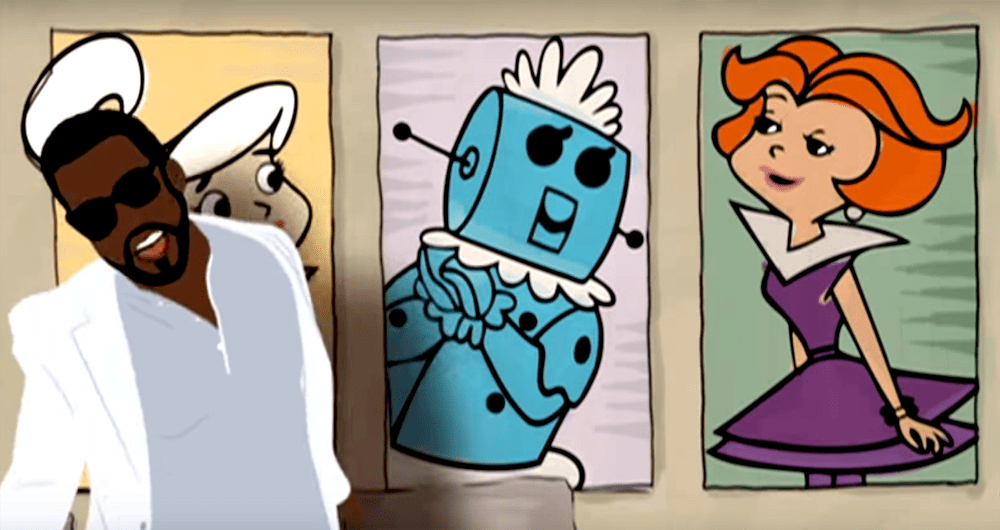 I will be publishing 15 robot profiles over the coming weeks. Feel free to share on social media (please link back to my site).
Get in touch via Twitter, Instagram or by email 🙂
[su_button url="/my-work/pop-culture-robots/" background="#fc1581″ size="5″ icon="icon: plus-circle"]See ALL #PopCultureRobots[/su_button] [su_button url="/blog/pop-culture-robots-a-historical-study-torchy-the-battery-boy/" background="#fc1581″ size="5″ icon="icon: arrow-circle-right"]See the NEXT #PopCultureRobots[/su_button]