To say that I fell in love with Vivian Maier's work at first site would be a massive understatement. Despite the amazing story behind her work and the discovery of it, her photographs themselves are amazing.
Long before Humans of New Work and The Sartorialist, in the 1950's and 1960's Vivian Maier wondered the streets of Chicago, New York and the world taking amazingly framed and well exposed photographs – a lot of which had never been printed while she was alive. It's also important to remember that these images have not been cropped or edited, they are as they were taken (no photoshop or iPhone edits here).
Here is just a small sample of her beautiful photographs.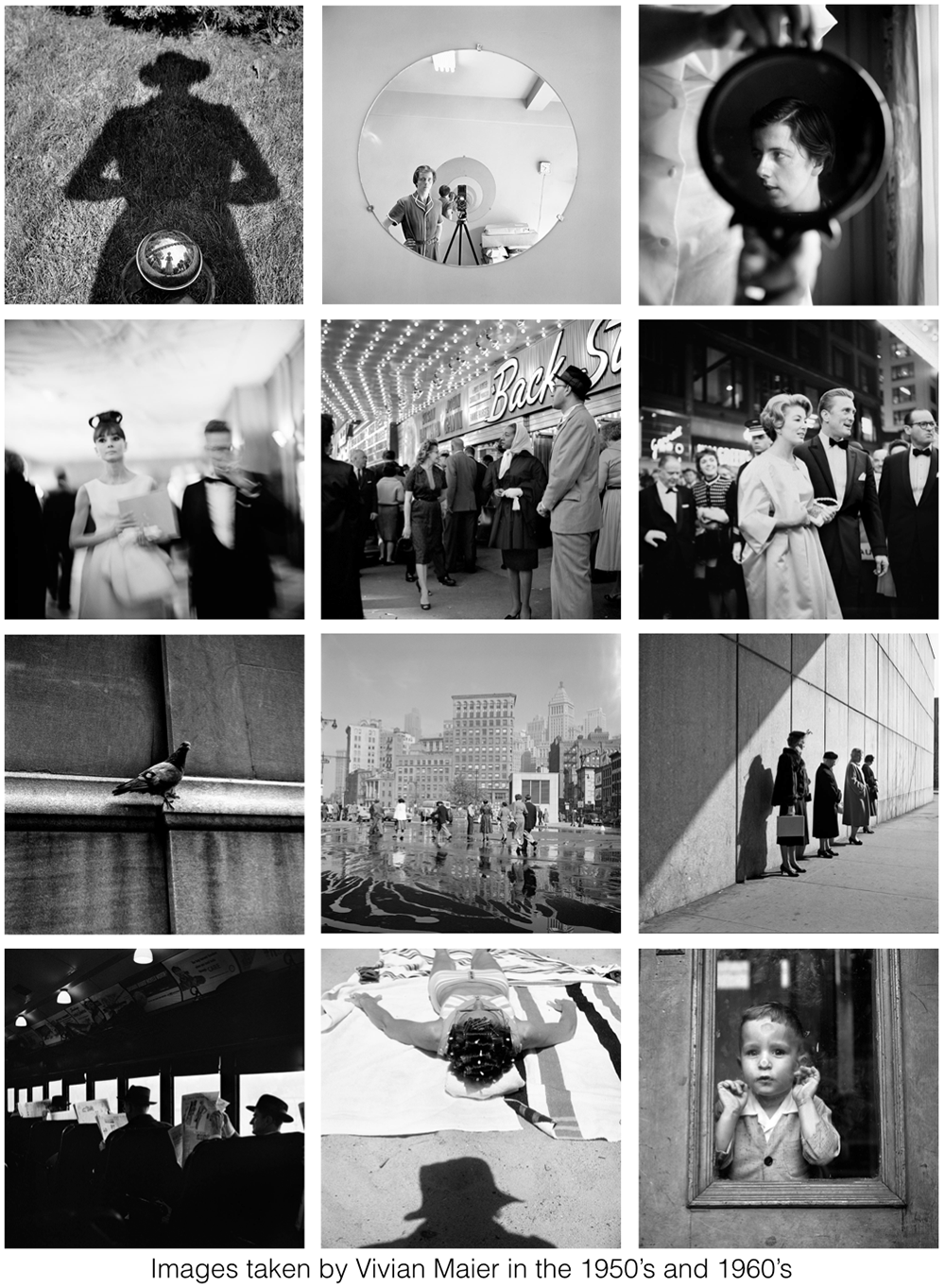 I hope to own an original print one day… they are gelatin silver prints, 12×12 inches printed on 16×20 inch paper. The price ranges from US$2,000 to US$5,400… so if anyone out there wants to get me one for my birthday then feel free 🙂
If you haven't already seen it, make a point to see the film Finding Vivian Maier, now available to rent or buy on Amazon.
Here is the trailer…
[youtube id="2o2nBhQ67Zc" mode="normal" maxwidth="1000″]I thought this might be a dry documentary but I ended up really loving it. I will be watching it again… just to see some of the amazing images again.
If you would like to find out more about Vivian Maier and John Maloof who discovered her work amazing body of work, visit vivianmaier.com.
Be inspired to take better photos and tell a story through your images.