#WhatILearntThisWeek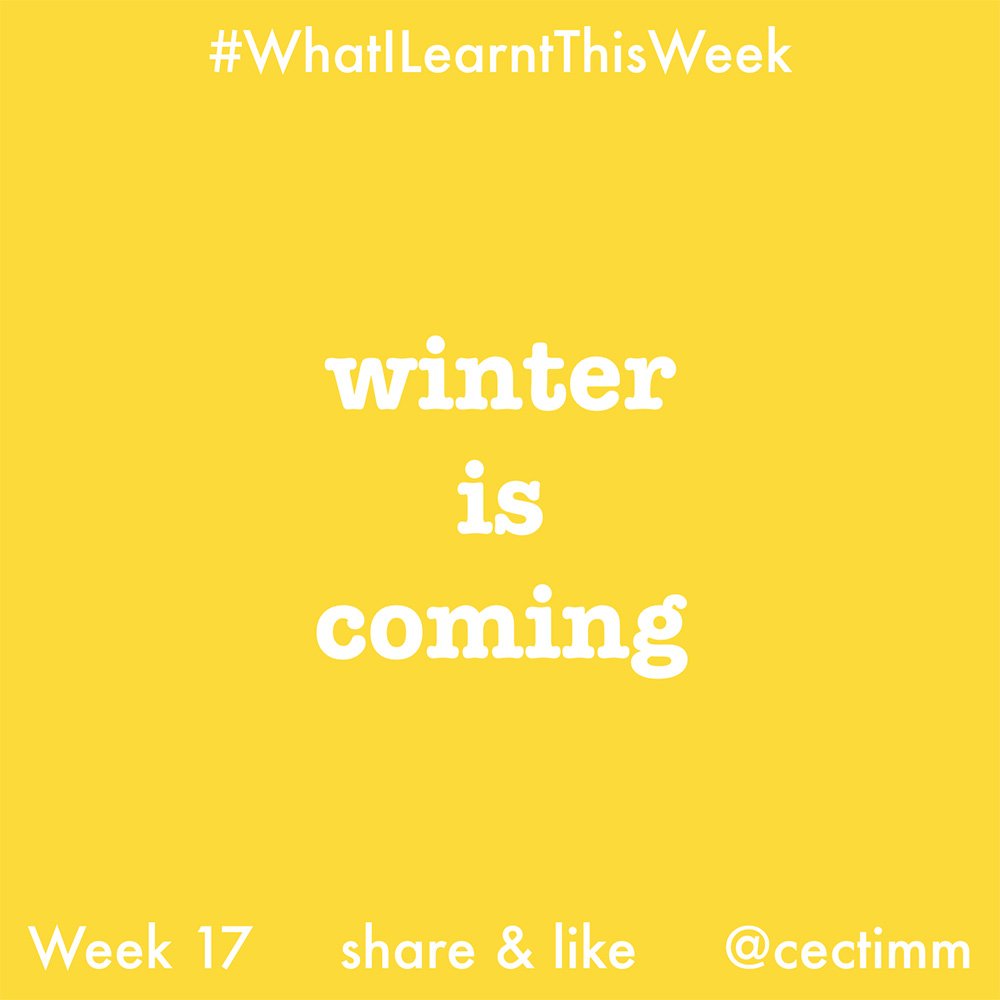 Winter is coming and I don't mean in a Game of Thrones kind of way!
The cold has finally started to kick in… although winter doesn't officially start for a few more days the big cold usually hits by mid May. April 2016 was the warmest on record and every day in May so far has reached over 20 degrees Celsius. I'm not sure how our elected leaders can continue to deny the existence of global warming as it is abundantly clear to everyone else on earth.
Winter is coming has a secondary meaning for me… like a bear I hibernate for the winter (at least the coldest parts of it). My neurological condition means I cannot wear shoes, socks or any clothing below the knee and going out in the cold causes all sorts of problems including increased attacks and chilblains. I dread winter and while personally I have really enjoyed the freedoms this warmer than average Autumn has afforded me it scares me to think of how much the weather has changed in my lifetime and where it will head to next.
So while there are some nice side effects to this 'Indian Summer' it is deeply concerning and it highlights our need to take action against climate change (if it isn't already too late).
See you on the other side of winter.
Get in touch via Twitter, Instagram or by email 🙂
[su_button url="/my-work/what-i-learnt-this-week-2016/" style="flat" background="#fc1581″ color="#ffffff" size="5″ icon="icon: plus-circle"]All 2016[/su_button] [su_button url="/blog/what-i-learnt-this-week-2016-week-18/" style="flat" background="#01d801″ color="#ffffff" size="5″ icon="icon: arrow-circle-right"]NEXT[/su_button] [su_button url="/my-work/what-i-learnt-this-week/" style="flat" background="#0097ff" color="#ffffff" size="5″ icon="icon: hand-o-left"]All 2015[/su_button]