#WhatILearntThisWeek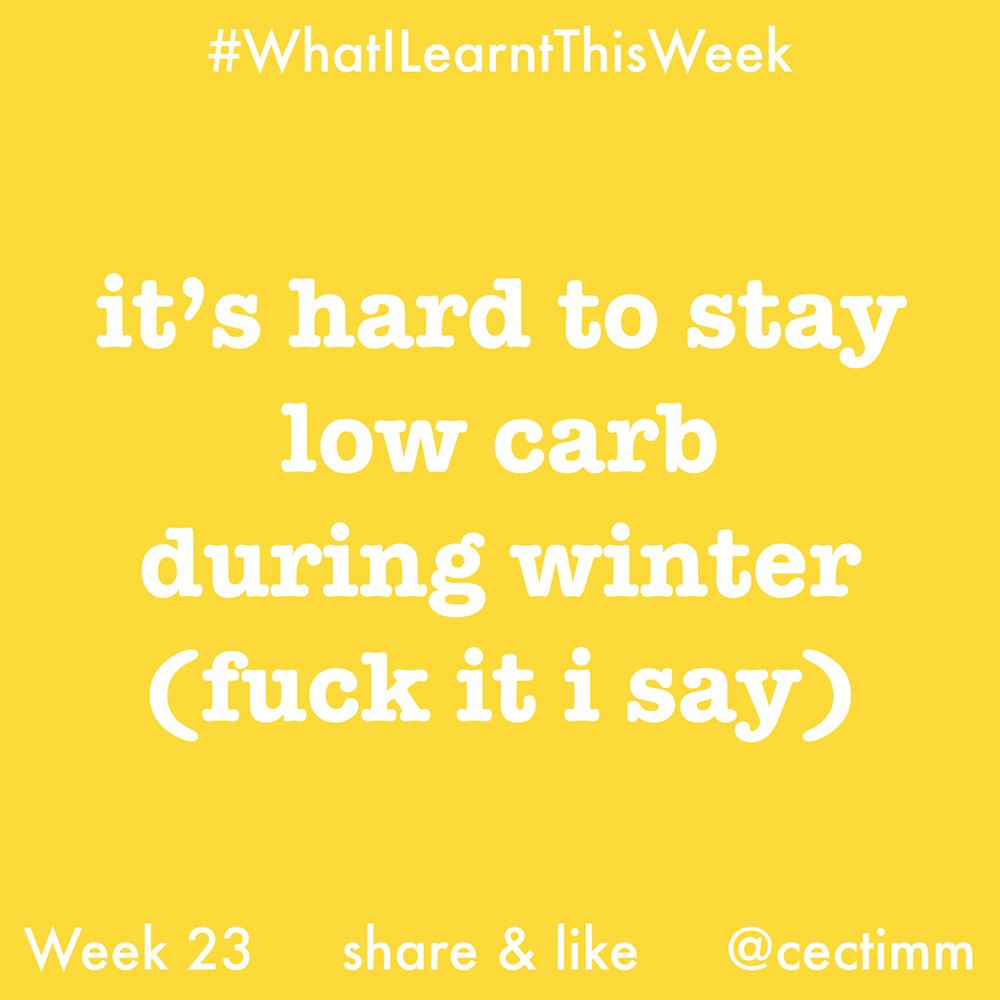 This needs little explanation. It's cold! It's bloody cold!! This winter has been the coldest in more than 20+ years and I need carbs to survive. I do my best to eat a low carb diet… but I'm not crazy about it. This winter I have had a lot of trouble staying off the white stuff. I want buttery toast + home made cakes + pasta + rice + homemade chips with eggs + mashed potato + potato rice (ask me if you don't know this pleasure) + baked potato + any type of potato.
I have realised that resistance is futile and by giving in and making my body happy (within reason) I am making everyone else happy as I'm not being a momentous bitch (which is likely a side effect of not eating enough carbs).
So the next time it's cold and someone is cranky… just give them a potato and maybe they'll be less bitchy.
Now I'm going to go and butter some hot toast and make myself smile 🙂 Fuck it… it's too cold to be a hero!
Get in touch via Twitter, Instagram or by email 🙂
[su_button url="/my-work/what-i-learnt-this-week-2016/" style="flat" background="#fc1581″ color="#ffffff" size="5″ icon="icon: plus-circle"]All 2016[/su_button] [su_button url="/blog/what-i-learnt-this-week-2016-week-24/" style="flat" background="#01d801″ color="#ffffff" size="5″ icon="icon: arrow-circle-right"]NEXT[/su_button] [su_button url="/my-work/what-i-learnt-this-week/" style="flat" background="#0097ff" color="#ffffff" size="5″ icon="icon: hand-o-left"]All 2015[/su_button]