#WhatILearntThisWeek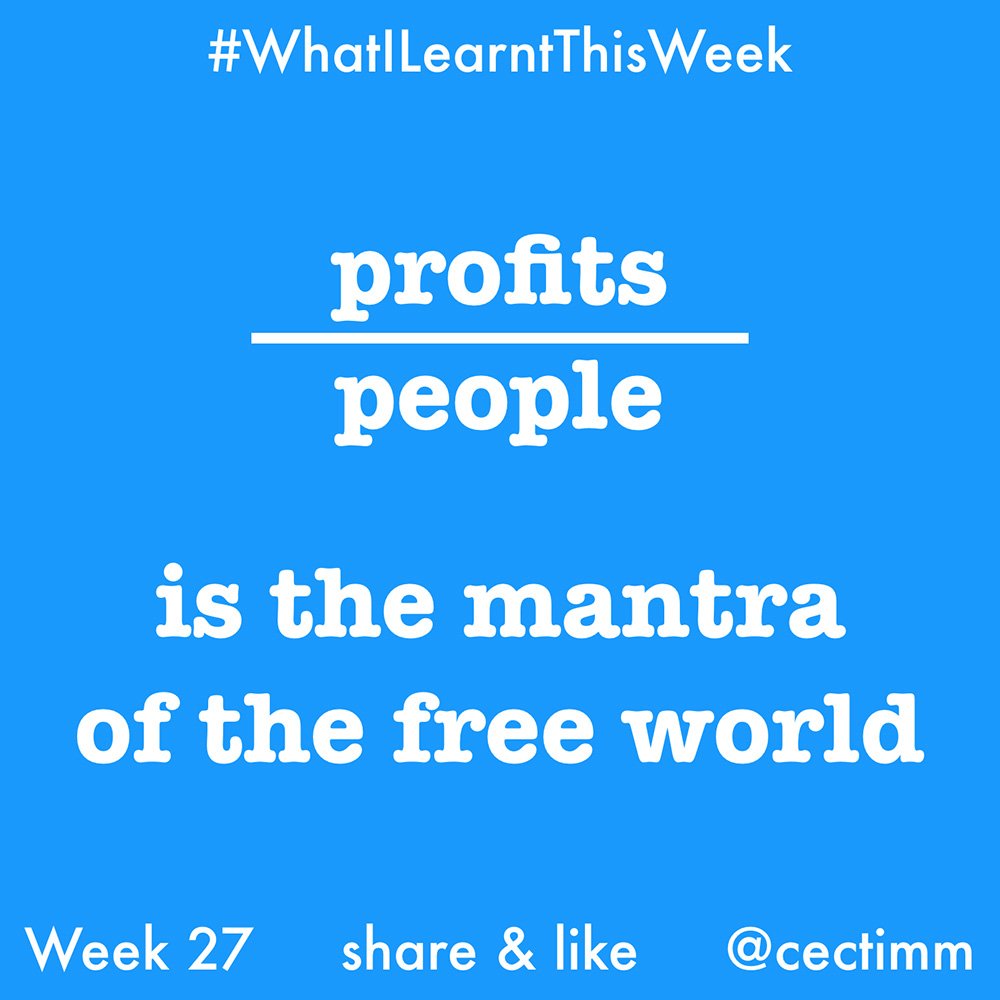 Most "normal" people seem to figure out at some point in their lives that people are untimely more important that amassing wealth (of course there are many exceptions and that is what concerns me).
There seem to be a greater number of people and ultimately companies that exist only to amass more wealth… at any cost. There are so many examples that I could give myself RSI writing them all down. To name a few:
– The fashion GIANT Zara stealing designs from an indie artist Tuesday Bassen instead of paying her a reasonable rate for her work.
– Oliver Curtis (the husband of publicist Roxy Jacenko) recently convicted of insider trading.
– The power the NRA has over the USA government blocking any reasonable gun law reform.
– Trump… that's it just Trump. You know what I'm talking about. Here is just one small example – watch this video.
– Large mining corporations raping land and leaving toxic disasters and no financial advantage to locals who have to live with the aftermath of irresponsible mining practices.
– Companies like Google and Ikea threatening to leave Australia if the government enforces tax reform making them pay their fair share (just like the rest of us).
– the list is literally endless…
Our Governments are as guilty of this as individuals and corporations.
Human life is precious and we should look after people first… before profits. However, that is not how it works. According to Oxfam the top 1% of the world own the same amount of wealth as the remaining 99% of the worlds population. I am not rich bashing but how much money does the 1% really need.
As Midnight Oil said in their 1982 hit Read About It, "The rich get richer, the poor get the picture". We get the picture all right; people don't matter to the power players of the world.
Get in touch via Twitter, Instagram or by email 🙂
[su_button url="/my-work/what-i-learnt-thklis-week-2016/" style="flat" background="#fc1581″ color="#ffffff" size="5″ icon="icon: plus-circle"]All 2016[/su_button] [su_button url="/blog/what-i-learnt-this-week-2016-week-28/" style="flat" background="#01d801″ color="#ffffff" size="5″ icon="icon: arrow-circle-right"]NEXT[/su_button] [su_button url="/my-work/what-i-learnt-this-week/" style="flat" background="#0097ff" color="#ffffff" size="5″ icon="icon: hand-o-left"]All 2015[/su_button]