#WhatILearntThisWeek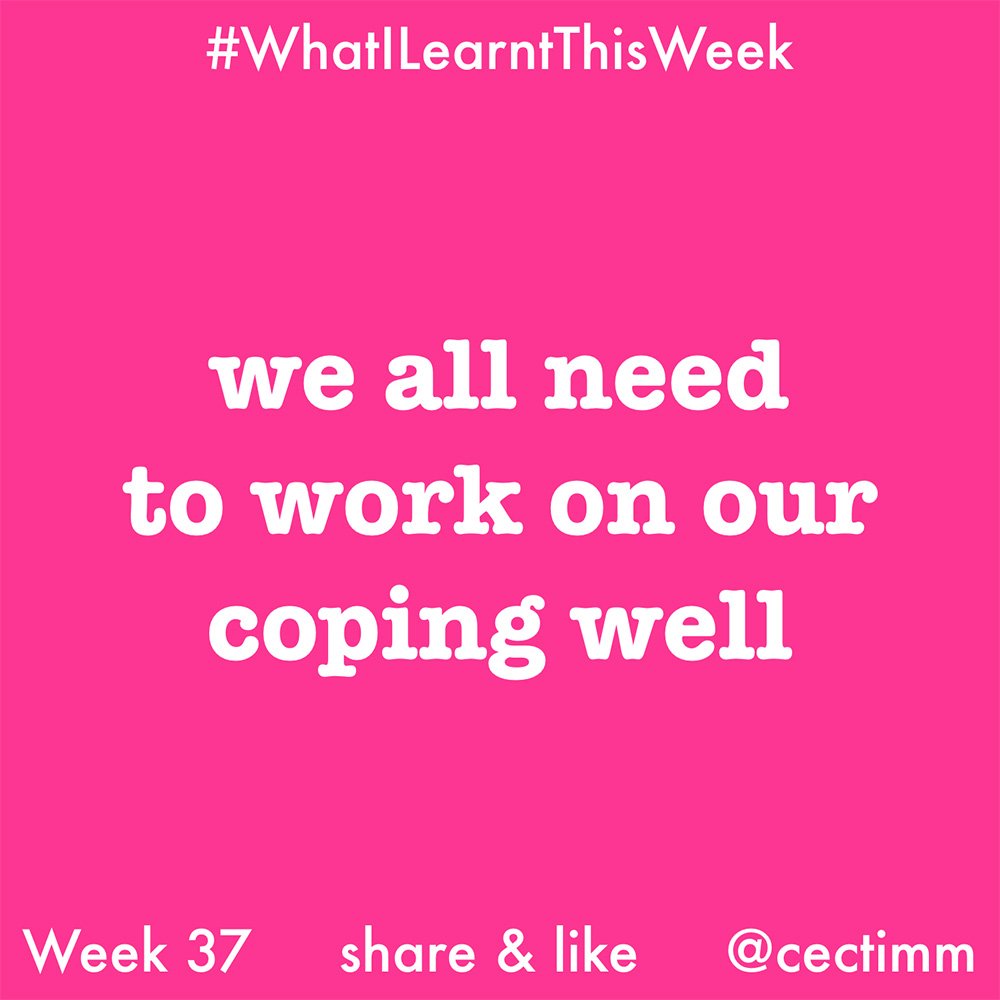 I was talking to a girlfriend who was struggling to cope with her current circumstances. I asked her if she had done something purely for herself lately and her answer was an overwhelming no. She didn't have the time.
We all have a limited capacity to put up with crap and shitty situations. Life is always going to throw us curve balls and face plants… it's up to us to make sure we are strong enough to cope. We have a well of coping that if not looked after can run dry. It's our responsibility to work on our own coping well so that we can deal with the crap that will inevitably come our way.
What it takes to build up our resistance and fill up your coping well is different for different people. We all need to figure out what fills us up. For some people it's reading a good book, coffee with a good friend or meditating on top of a mountain. My point is that it's different for everyone but we need to find out what it is for ourselves. This is important – because you are important and therefore your ability to cope with the inevitable shit storm is important.
When it comes to the issue of time… if you really want to, you can find five or ten minutes in a day. It's a matter of making it a priority. People often tell me they don't have time to eat breakfast or coffee with a mate but if you make yourself a priority then you can find the time. We are all so busy all of the time… make sure you put some time aside for you.
So figure out what fills up your coping well and maintain it at a reasonable level. Make time for yourself because you're worth it!
Get in touch via Twitter, Instagram or by email 🙂
[su_button url="/my-work/what-i-learnt-this-week-2016/" style="flat" background="#fc1581″ color="#ffffff" size="5″ icon="icon: plus-circle"]All 2016[/su_button] [su_button url="/blog/what-i-learnt-this-week-2016-week-38/" style="flat" background="#01d801″ color="#ffffff" size="5″ icon="icon: arrow-circle-right"]NEXT[/su_button] [su_button url="/my-work/what-i-learnt-this-week/" style="flat" background="#0097ff" color="#ffffff" size="5″ icon="icon: hand-o-left"]ALL 2015[/su_button]