#WhatILearntThisWeek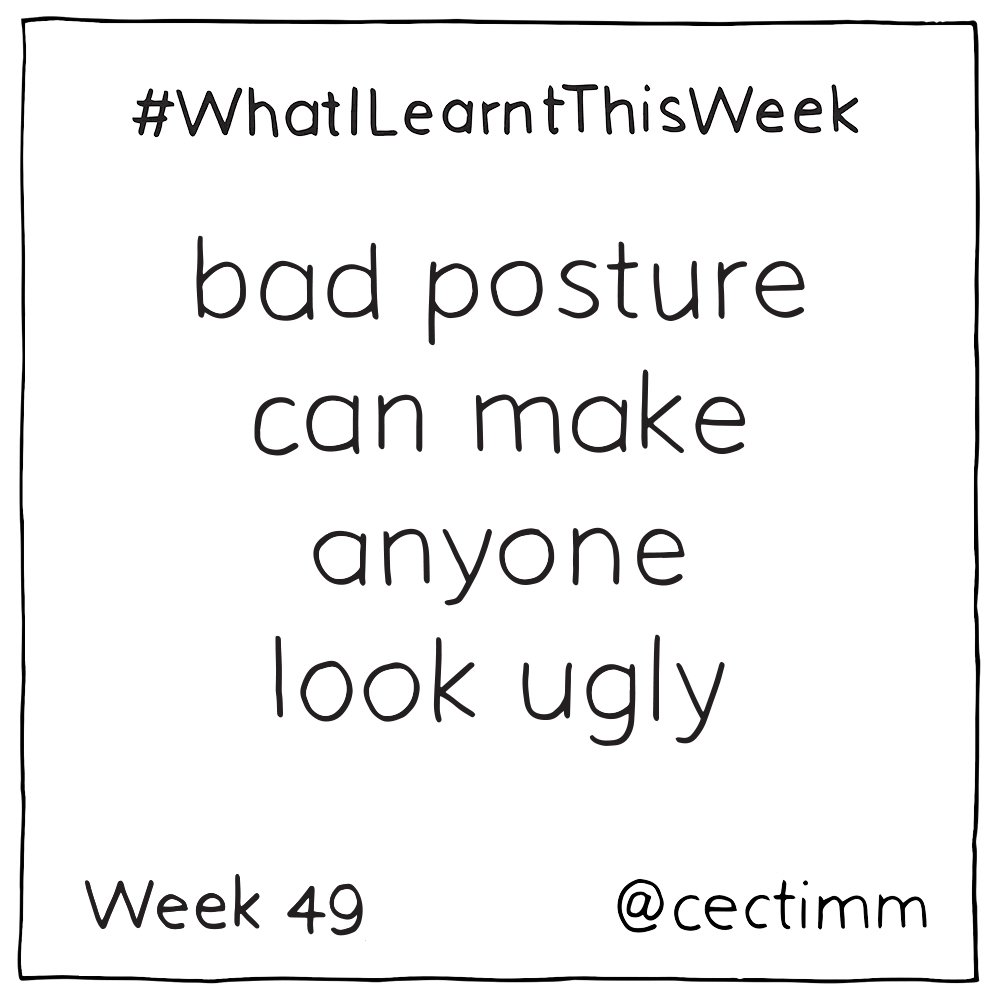 I was walking through a food court and took a mental stock of how people were sitting. Perhaps it was because my back was killing me and my posture was on point as a coping mechanism.
The majority of people had moderately bad posture but roughly 10% had horrendous posture. I'm talking about really really bad posture when it appears that someone is trying to rest their chin in their own lap. What is with that all about!
I must admit there are moments that I am guiltily of this same offence but it is very rare and it usually involves me having some kind of stretch at the end of a very long day. There's no way of tip toeing around it… it's ugly. The most attractive person looks ugly if they're back is arched over like one of the sails of the Opera House. Just look at how much fatter your gut looks when you slouch… defeating the purpose of all of those gym visits.
So if you want to look good make sure you've done your best before you leave the house (clean hair, natural make up if you're that way inclined and fresh threads) and make sure you don't undo your efforts with slouchiness. It makes you look fat and ugly. Now you just need the muscles to go with the good posture… did I hear someone say Pilates? Get moving and sit up straight 😛
[su_button url="http://cectimm.com/what-i-learnt-this-week/" background="#fc1581″ size="5″ icon="icon: plus-circle"]See ALL #WhatILearntThisWeek[/su_button] [su_button url="/blog/what-i-learnt-this-week-week-1/" background="#fc1581″ size="5″ icon="icon: arrow-circle-right"]See the NEXT #WhatILearntThisWeek[/su_button]