This is my entry for the 2015 Hazelhurst Art on Paper Award that I managed to submit with 24 minutes to spare. Beach Bodies: February 2015 is based on a photograph I took at Manly Beach in February of this year.
This is the overall work and how it is to be hung on the wall (see below for more detail).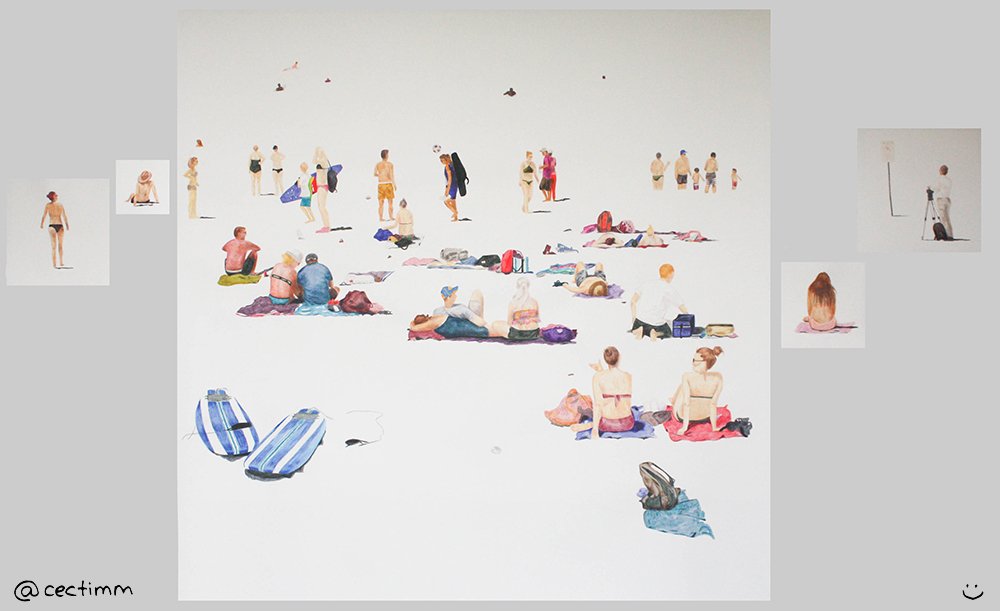 Beach Bodies: February 2015
Inktense + Pencil on Paper. The entire work is 100 cm x 170 cm.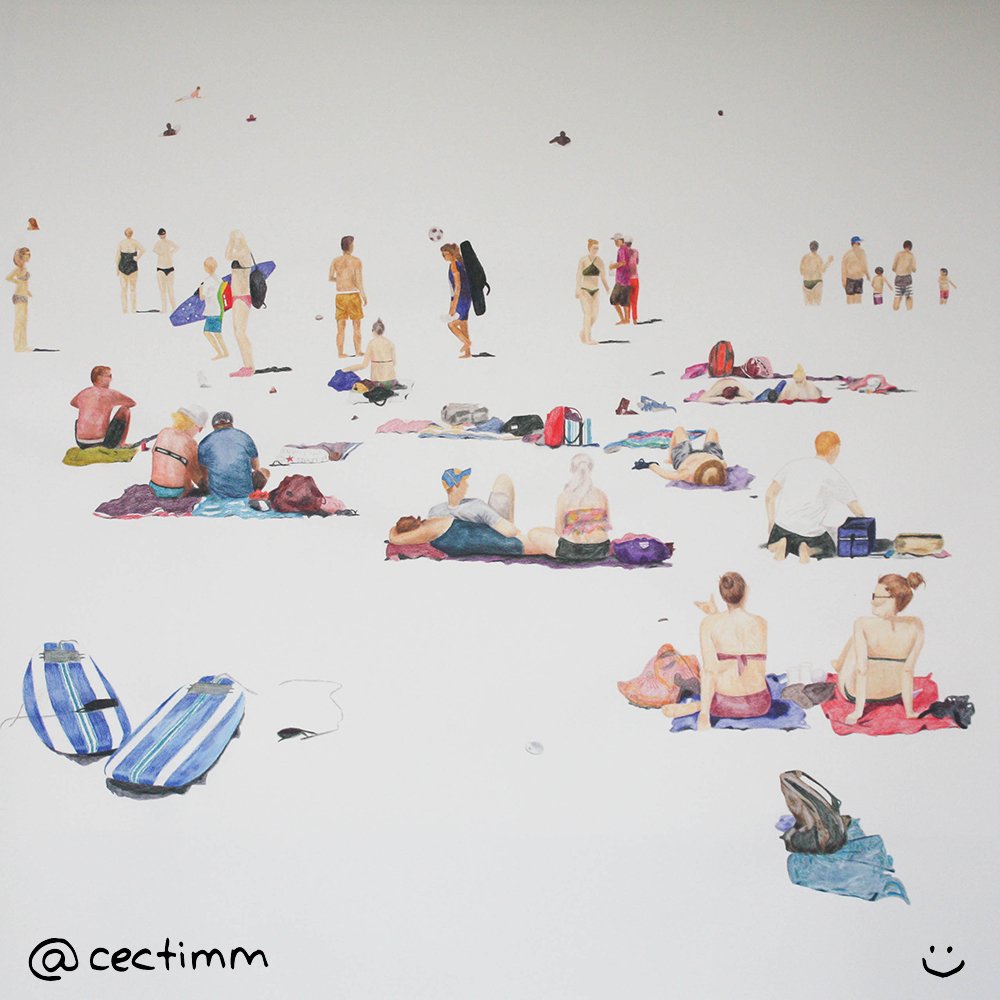 Above is a close up of the main image, measuring 100 cm x 100 cm.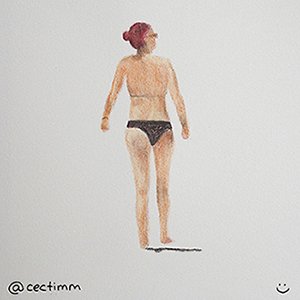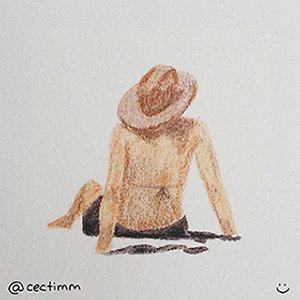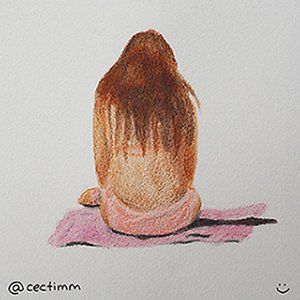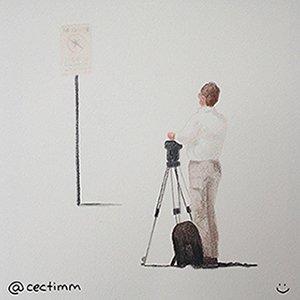 Above are close up's of the 4 satellite images (ranging from 10 cm x 10 cm to 23 cm x 23 cm) that sit on either side of the main drawing.
At the moment all of these images are unframed but sit on foam core board sitting just proud of the wall creating a shadow line around each drawing.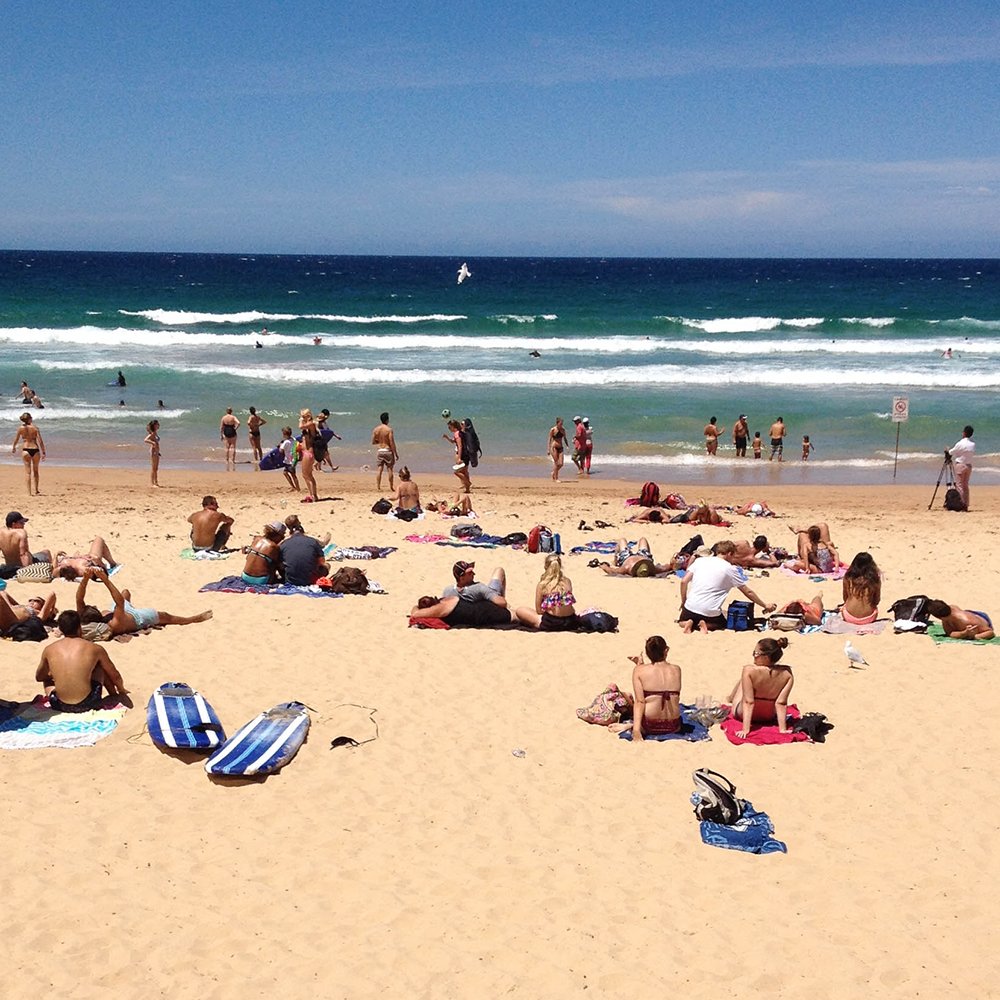 This is the photo the drawing is based on.
The finalist will be announced on 1 May 2015. I really enjoyed the challenge of doing such a large drawing and my favourite part of the work is the amount of negative space created by leaving out the background. I'm planning to do a large scale drawing of a football game soon. I'll post it once it's done.
If you would like to commission a drawing, please get in touch.