#WhatILearntThisWeek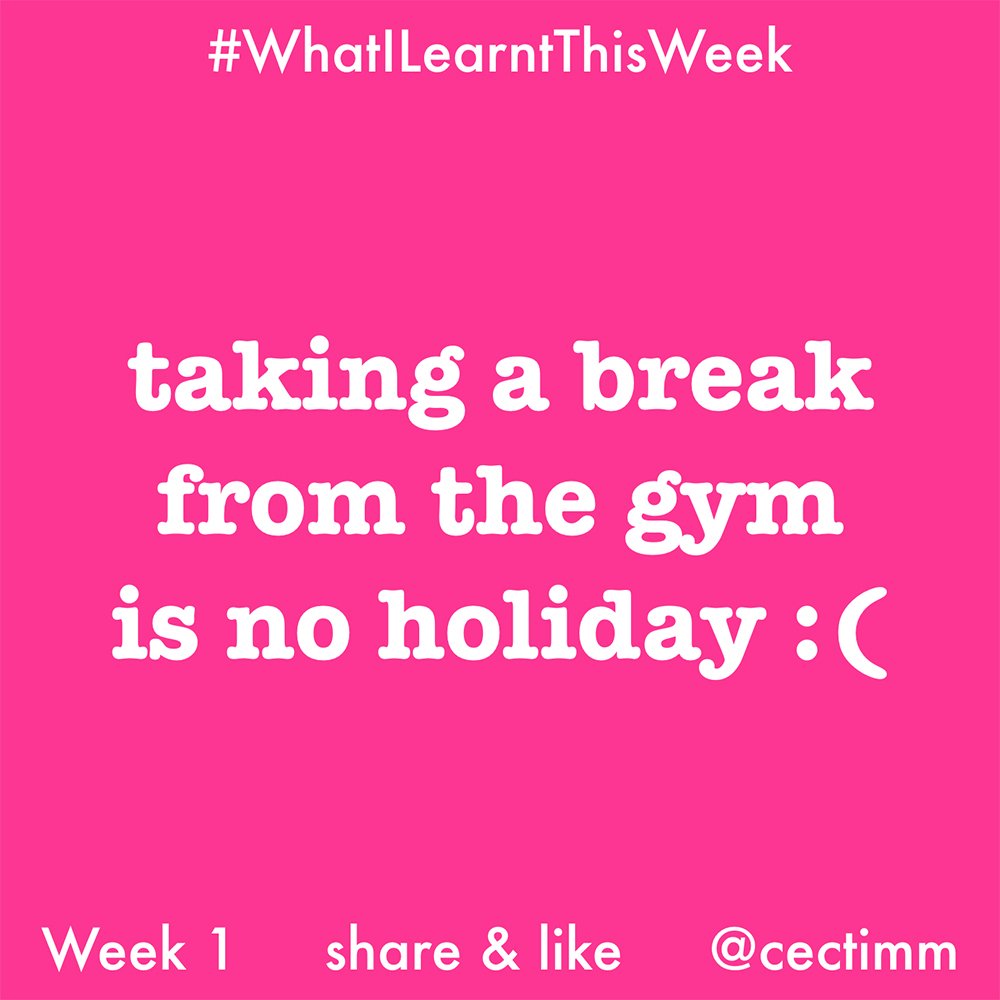 The old saying 'you don't know what you've got till it's gone' also applies to the gym.
Over Christmas my gym/Pilates studio shut down for 3 weeks and it felt like a great break. However after a week I started getting up early and doing a much bigger home workout than normal and by the time the gym opened again I couldn't wait to get back in there.
It's amazing that in such a short period of time I can lose muscle strength. I'm now working hard on getting back to where I was at the end of 2015. It won't take long (fingers crossed) but I will have to take extra measures next holiday season to make sure I stay fit and strong in the off-season.
GET MOVING and stay strong!
Get in touch via Twitter, Instagram or by email 🙂
[su_button url="/my-work/what-i-learnt-this-week-2016/" style="flat" background="#fc1581″ color="#ffffff" size="5″ icon="icon: plus-circle"]All #WhatILearntThisWeek 2016[/su_button] [su_button url="/blog/what-i-learnt-this-week-2016-week-2/" style="flat" background="#01d801″ color="#ffffff" size="5″ icon="icon: arrow-circle-right"]Read the NEXT #WhatILearntThisWeek[/su_button]

[su_button url="/my-work/what-i-learnt-this-week/" style="flat" background="#0097ff" color="#ffffff" size="5″ icon="icon: hand-o-left"]See 2015's #WhatILearntThisWeek[/su_button]